Foreword
The museums of Kyoto hold the treasures of Japan
Mayor of Kyoto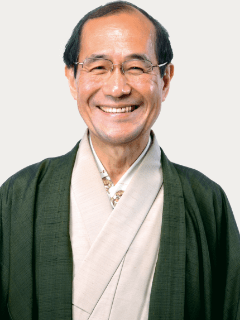 Amidst well over 1,000 years of history, Kyoto has become the home to the ethos of Japan, fostering a diverse range of cultures, including the art of flower arrangement and the art of the tea ceremony. And, in such a city, various bodies - for instance: the state, the local government, temples, shrines, universities and companies - have opened museums, to offer a truly diverse range of themes in areas such as culture, arts, sciences and history.
Indeed, those museums have formed a network, the "Kyoto Museums Association", turning the entire city into a museum, vigorously guiding the growth of Kyoto culture.
And, it is this book that leaves no stone unturned in introducing the charms of Kyoto museums. Now in its 7th reprint since the maiden publication in 1994, this completely revised edition is being published in book form and web form to coincide with the gathering of the International Council of Museum (ICOM) in Kyoto, the first such conference in Japan – thus, I hope this publication lets the world know just how fascinating Kyoto museums are.
Armed with this book, I hope locals and visitors alike will step into the museums of Kyoto, to breath in and enjoy to the full Kyoto and its profoundly vast array of culture.
Experience the past and the future in the cultural city of Kyoto
Chair of Kyoto Museums Association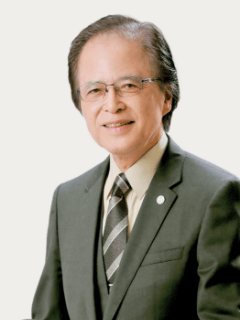 Approaching the 27th year since the Kyoto Museums Association was formed by 101 museums back in 1992, membership has now mushroomed to 200 museums. So many museums and art galleries – diverse in subject too - in one city is an amazing feat, rare even on the global stage.
Museums and art galleries are integral pillars supporting culture – indeed, they form the features of a city's cultural visage and the cultural identity of a nation. Human beings have devised an eclectic range of cultures to enhance life, to enjoy life and to adorn life with beauty. Hence, the existence of museums and art galleries is important. We need them to preserve that smorgasbord of culture as testimony to mankind's endeavors as well as using them to produce new cultural sustenance, and as a nexus between the past and the future. In this reckoning, Kyoto is indeed such a cultural city wrought of museums and art galleries.
My wish is that anyone spending time in Kyoto should pick up a copy of this book to peruse as they visit the many museums in the city, strolling through 1,200 years of history that also palpably crackles with the energy of a city moving into to tomorrow's world.