Hakusasonso Hashimoto Kansetsu Memorial Museum
Highlight

The 52-mat studio (Zonkoro) where Hashimoto painted with the aid of sunlight reflected in from the pond
A place shaped to the scholarly ideology of Kansetsu Hashimoto over 30 years
Kansetsu Hashimoto, a Japanese painter active in the Shijo school of Kyoto Gadan during the Taisho and Showa periods, designed this home-cum-studio as part of his move to Kyoto, spending some 30 years from 1914 in several rebuilds to expand it to his needs. And, now it is a museum passing on Hashimoto's works and ideology.
A National Scenic Beauty Spot, the garden - with its pond and paths - is home to stone artworks dotted here and there, such as Buddha statues and lanterns from Kamakura to Momoyama periods; all collected by Hashimoto during his lifetime. And, here, always ever present, are the main house, studio (Zonkoro) and tea arbor, pergola, jibutsudo (a hall for a private Buddha statue) and other structures.
Among the collection, there are expansive pieces that take their subjects from the Chinese classics, pet dogs, monkeys and many other animal portraits as well as sketches and roughs, all by Hashimoto. In addition, the museum also boasts a permanent collection of ancient art collected by the artist, such as Greek pottery and calligraphy by Chinese masters.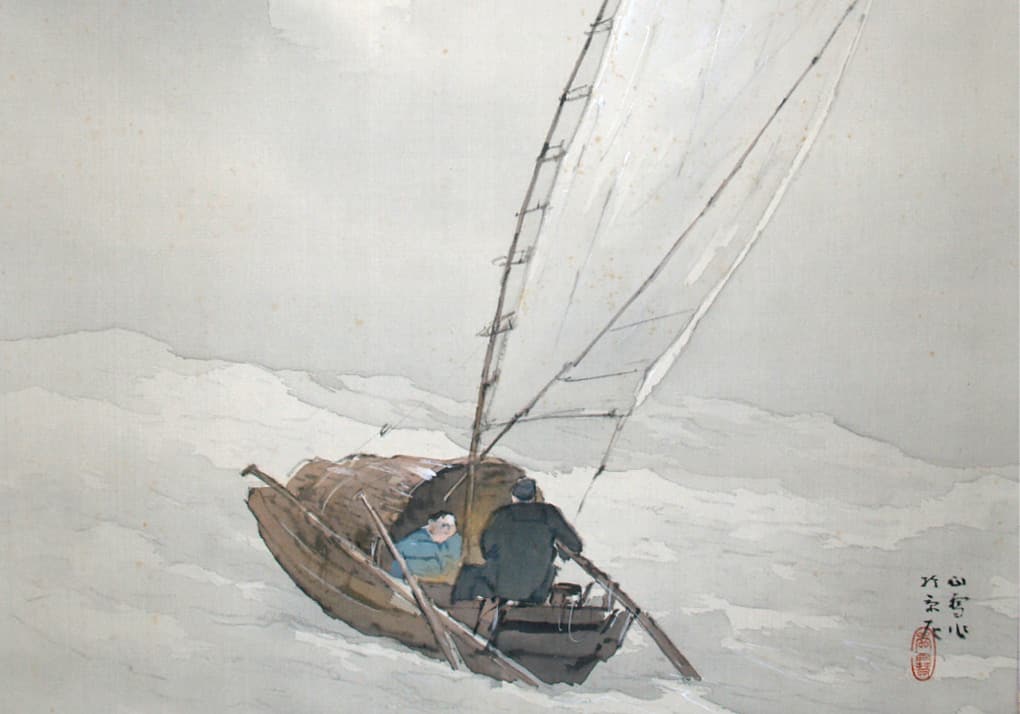 Gekka-kihan (The moonlight) by Kansetsu Hashimoto (1938)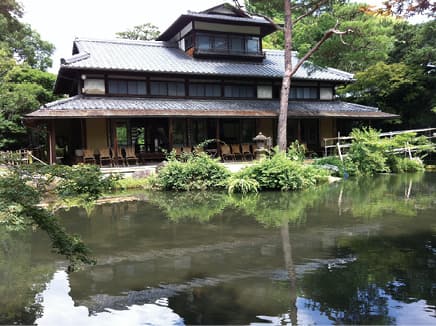 External view of studio, Zonkoro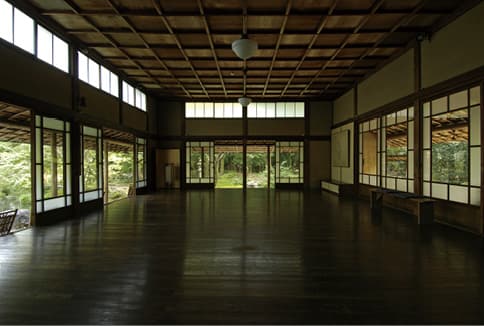 Interior view of studio, Zonkoro

Which of the following animals did Hashimoto specialize in painting in old age? ① Horse ② Cow ③ Monkey
| | |
| --- | --- |
| Address | 37 Jodoji Ishibashi-cho, Sakyo-ku |
| TEL | 075-751-0446 |
| FAX | 075-751-0448 |
| URL | http://www.hakusasonso.jp |
| Hours | 10:00 ~ 17:00(entry by 16:30) |
| Closed | Open daily |
| Adm | Adults ¥1,300, College students ¥500 |
| Access | Very close to Ginkakuji-mae Stop of City Bus/ A 3-min walk from Ginkakuji-michi Stop of City Bus |