Kyoto Imperial Palace Side National Garden
Highlight

Shussui-no-ogawa: a water amenity in the park, a place to enjoy the plum, peach and cherry blossoms of spring and the golds and reds of autumn
A Park full of nature and distinguished history
This spacious park spreads out 700 meters east-west and 1,300 meters north-south in the very heart of the city and is the starting point for the Aoi-matsuri and Jidai-matsuri festivals whilst also serving as the famous backdrop to the annual public viewing of the Imperial Palace every spring and autumn, all of which are attended by visitors from all over Japan. Up to the end of the Edo period, the park was a town, or district, containing some 140 residences of imperial families and aristocrats, but, with the Meiji Restoration, the Emperor and his aides shifted to Tokyo, leaving the residences to be dismantled and the remaining nature to be enjoyed by the public across the seasons.
Some buildings remain from the Edo period and are used as exhibit rooms to introduce the nature and history of the park. Also, certain historically important buildings dating from the late Edo period are open along with the park to the general public. This garden also is home to Kyoto Imperial Palace and Sento Imperial Palace (managed by the Imperial Household Agency) as well as the Kyoto Geihinkan (the guest house of Kyoto Prefecture), where dignitaries are entertained. All of these are open to the public.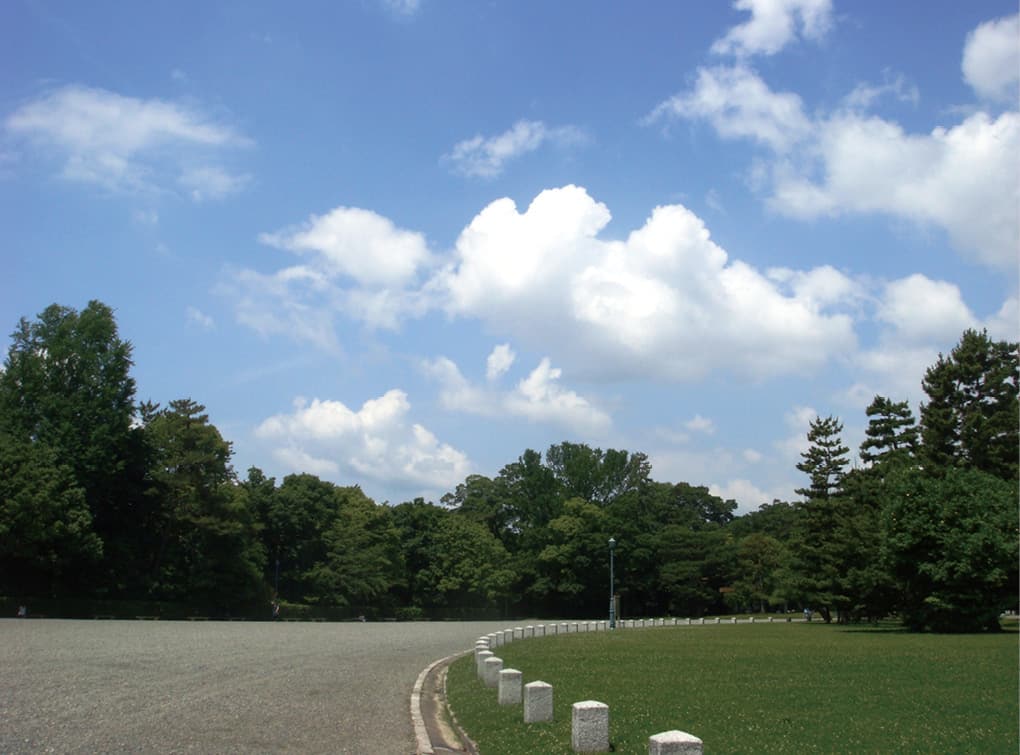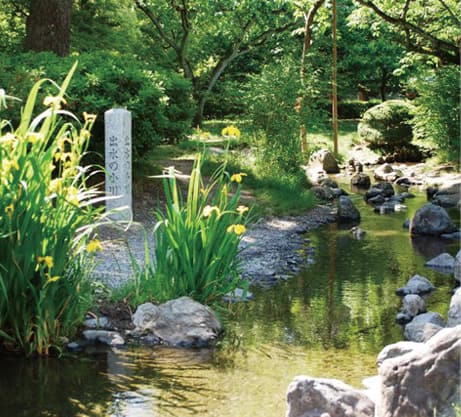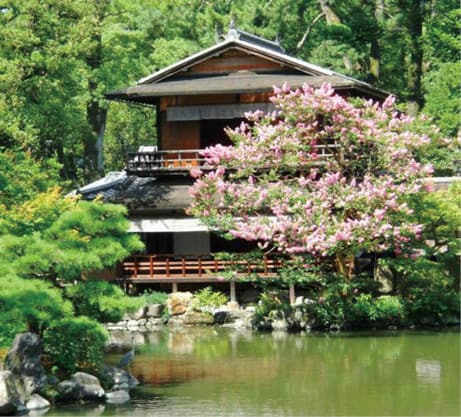 What is the name of the gate where Choshu retainers were defeated in the upheaval of the Meiji Restoration?
| | |
| --- | --- |
| Address | 3 Kyoto Gyo-en, Kamigyo-ku |
| TEL | 075-211-6348 |
| FAX | 075-255-6433 |
| URL | http://www.env.go.jp/garden/kyotogyoen/index.html |
| Hours | Park open all day, Remains of residence of Kaninnomiya 9:00~16:30 (entry by 16:00), Shusui-tei Thu, Fri, Sat, Aoi-matsuri & Jidai-matsuri festivals, Imperial Palace open days 9:30~15:30 (entry by 15:15) |
| Closed | Park open all year round, Kan-in-no-miya: Mon, 29/12~3/1, Shusui-tei: except for Thu, Fri and Sat, 29/12-3/1 |
| Adm | Free, Shusui-tei ¥100 |
| Access | Very close to Exit 1 of the Subway Karasuma Line Marutamachi Stn/Very close to Exit 6 of the Subway Karasuma Line Imadegawa Stn |
| Parking | Available (Charged) |