Murin-an
Highlight

A spacious lawn, a western-style house with gold leaf paintings and a cafe inside the Japanese building – Savor both Matcha tea and the scenic garden view
Aritomo Yamagata's villa and its epoch-making modern garden
This villa belonged to Aritomo Yamagata, a politician active in the Meiji and Taisho periods. It was built between 1894-96. Yamagata was responsible for the villa's overall composition and its garden was created by Jihei Ogawa (commonly known as Ueji).
The grounds are home to three buildings: a main house featuring an early example of the modern "sukiya" style of design, a western hall built in brick designed by Takamasa Niinomi, and a tea arbor in the style of the Yabunouchi school of tea.
The garden - which uses the Higashiyama Mountains as its focal point - is a representative work of rusticity in modern Japanese landscaping that features a stirring flow of water and a wide open lawn space. The stone monolith, which commemorates the gift of Emperor Meiji of two pine saplings to the garden, proclaims in carved verse just how much Aritomo Yamagata cherished this garden, and provides a valuable testament to how the garden was cared for in his lifetime.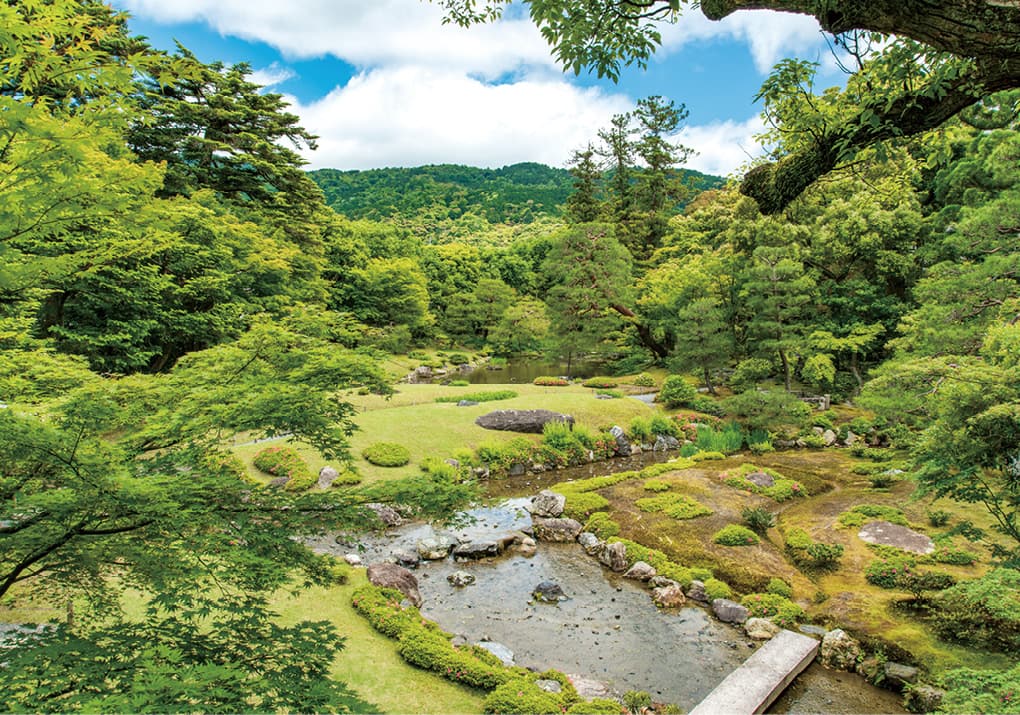 A spacious garden that is centered on the landscape of the Higashiyama Mountains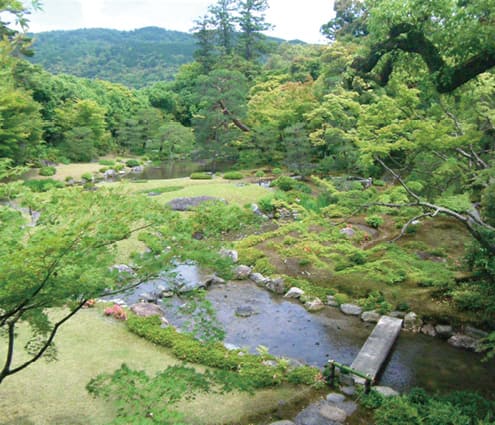 View from main Japanese house's 2nd floor
2nd floor of exquisite western-style house with kinpeki-shohekiga gold leaf paintings

What was the nickname of Jihei Ogawa, Murin-an's landscaper?
| | |
| --- | --- |
| Address | 31 Nanzenji Kusakawa-cho Sakyo-ku |
| TEL | 075-771-3909 |
| FAX | 075-771-3909 |
| URL | https://murin-an.jp/ |
| Hours | 8:30-18:00 (Apr to Jun and Sept to Oct), 7:30-18:00 (Jul to Aug), 7:30-17:00 (Nov), 8:30-17;00 (Dec to Mar) |
| Closed | 29/12~31/12 |
| Adm | Elementary school students upward ¥410、Matcha tea ¥600 |
| Access | A 7-min walk from Exit 2 of the Subway Tozai Line Keage Stn/A 4-min walk from Nanzenji, Sosui Kinenkan, Dobutsuen Higashimon-mae Stop of City Bus/A 10-min walk from Okazaki Bijutsukan/Heianjingu-mae Stop of City Bus |