Konpira Ema Gallery and Glass Gallery
Highlight

Even the famed make offerings of ema tablets - see Atom Boy and Black Jack drawings offered by Osamu Tezuka
Sentiments of belief captured in shrine gifts of huge horse paintings
Long ago, people believed that the divine spirit rode a horse to make the descent down to earth. Thus, at times of Shinto rituals or in asking for a prayer to be heard, the custom was for real horses to be offered to the deity. With time, the offerings became clay or wooden horses and then horses depicted on wooden tablets, which evolved into ema (horse painting) amulets.
The Konpira Ema Gallery has faithfully reconstructed the oldest ema-do, or horse picture shrine, in order to preserve and exhibit these religious paintings so unique to Japan. The 1st floor is home to some 50 large pictures mostly of horses that were offerings from merchants in the mid-to-late Edo period. They carry wishes for prosperous business and recovery from illness. Most include images of famed warriors, such as Benkei and Ushiwakamaru (Yoshitsune), Tomoegozen on horseback, or Shoki the Plague-Queller. Some of these works were painted by artists of the Shijo school. Upstairs, on the 2nd floor, there are 500 small ema tablets hung from a wall, among which there are ema tablets by manga artists and celebrities.
Next door, there is a gallery with glass crafts, such as 19th century art nouveau pieces.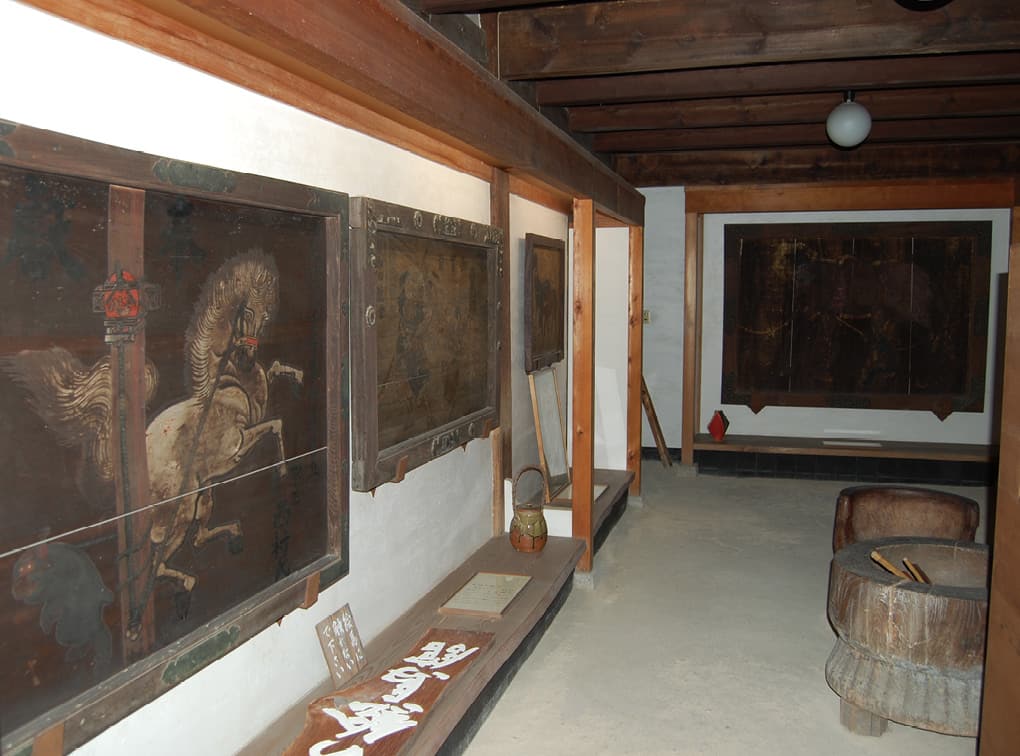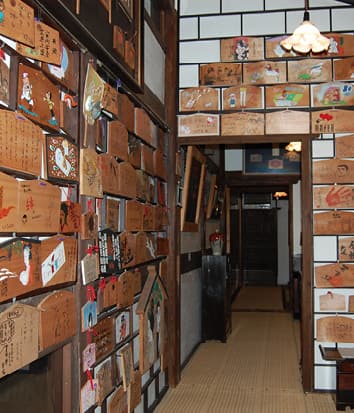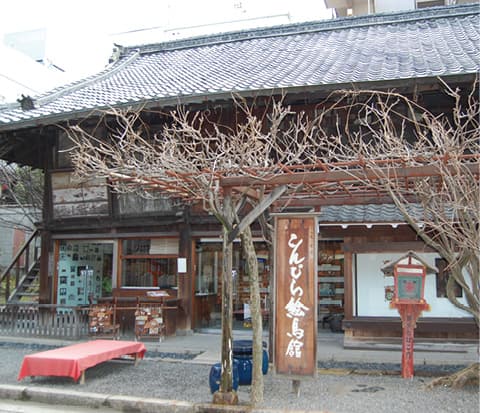 | | |
| --- | --- |
| Address | 70 Shimobenten-cho Higashiojidori Matsubara-agaru, Higashiyamaku |
| TEL | 075-561-5127 |
| FAX | 075-532-2036 |
| URL | http://www.yasui-konpiragu.or.jp |
| Hours | 10:00~16:00 (entry by 15:30) |
| Closed | ※Currently closed, with no decision on reopening yet |
| Adm | Adults ¥500, Elementary to high school students ¥400 (admission includes entry to Glass Gallery) |
| Access | Very close to Higashiyama-Yasui Stop of City Bus |
| Parking | Available (Free) |