Ryozen Museum of History
Highlight

The blade said to have been used to slay Ryoma Sakamoto
Precious material telling the story of both pro and anti restoration factions
This specialist history museum deals with the end of the shogunate and the Meiji restoration, allowing visitors to delve into the multiple layers of those historical events. The museum holds some 5,000 exhibits (exhibiting 100 of them at any given time), including personal possessions, letters and literature of the Emperor, warlords, nobles, zealots, scholars and artists involved in the melee at the end of the Edo shogunate. Thus, with plenty of exhibits on key players like Ryoma Sakamoto, Shintaro Nakaoka, Takamori Saigo, Takayoshi Kido and Shinsaku Takasugi on the pro-imperial restoration side adjacent to the Tokugawa shogun (Yoshinobu), the Shinsen-gumi (shogunate police) and Katamori Matsudaira on the shogunate side, this museum offers the "big picture" of events from both perspectives.
Among the permanent exhibits, centerpieces include the swords connected to Ryoma Sakamoto, Isami Kondo and Toshizo Hijikata as well as a letter written by Ryoma and an iron folding fan treasured by Shinsaku Takasugi, which all say something about the key players who laid their lives on the line amidst the modernization of Japan.
The museum also stages several special events (Meiji restoration talks, lectures, children's history classes) annually (charged, booking required, first-come-first-booked basis).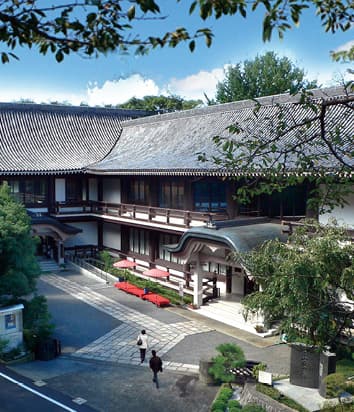 | | |
| --- | --- |
| Address | 1 Seikanji Ryozan-cho, Higashiyama-ku |
| TEL | 075-531-3773 |
| FAX | 075-531-3774 |
| URL | https://www.ryozen-museum.or.jp/ |
| Hours | 9:00 ~17:30(entry by 17:00) |
| Closed | Mon (following day if Nat Hol), New Year hols |
| Adm | Adults ¥900, High school and college students ¥500, Elementary and junior high school students ¥300 |
| Access | A 7-min walk from Higashiyama-Yasui Stop of City Bus |
| Parking | Available (Free) |