Misu Komon Museum
Highlight

Locks are explained using audiovisuals and 1:60 scale working model
Landmark to the history of boat haulage
The word komon means lock gates. And, when embankment works between Kangetsukyo and Misu in 1922 created a difference in heights between the Ujigawa and Horikawa rivers, preventing boats from passing between them, lock gates, or komon, were built and operated at the confluence of the rivers, to keep the waterway open for hand-propelled vessels and then steam vessels between Uji, Osaka and Kyoto. However, with the development of the rail network, the lock gates' role declined, and they were closed in 1962.
The museum building occupies the original lock control center. And, inside, moving models are used to show in straightforward terms how the lock gates worked. In addition, there are panel explanations of Fushimi as a river port town and the different flood control projects that have been undertaken since Hideyoshi Toyotomi's time. Also, in recent times, the jikkoku-bune and sanjukkoku-bune river boats that once plied the local rivers have made a comeback as tourist rides; so, now people can visit the museum by boat.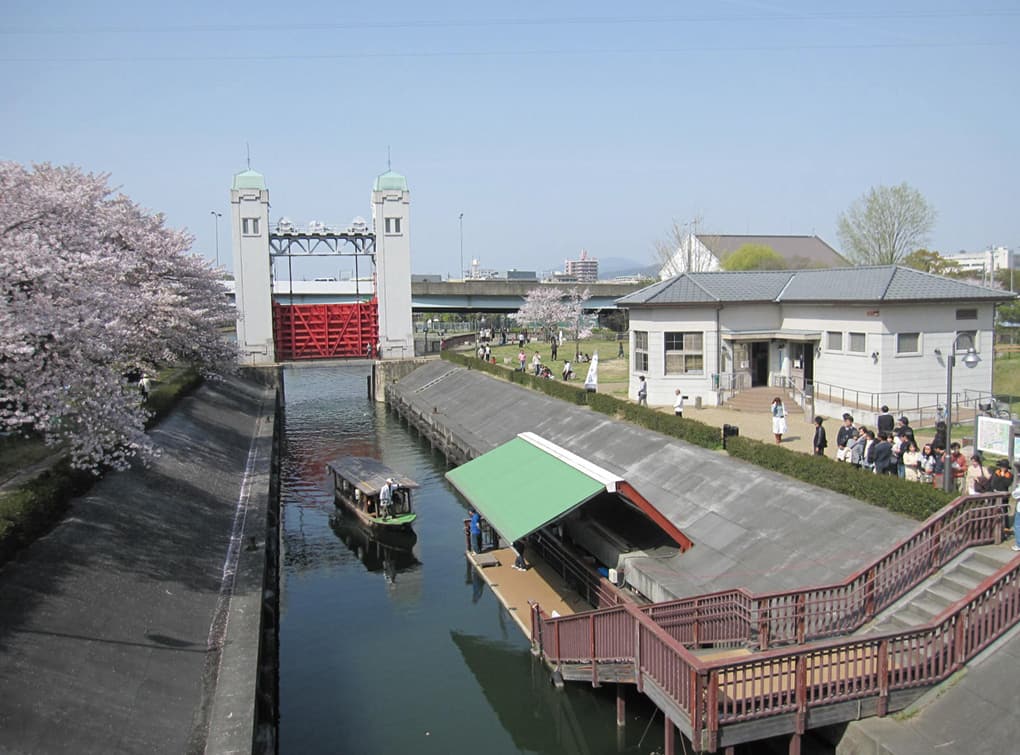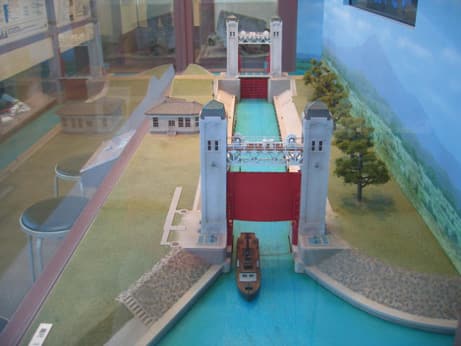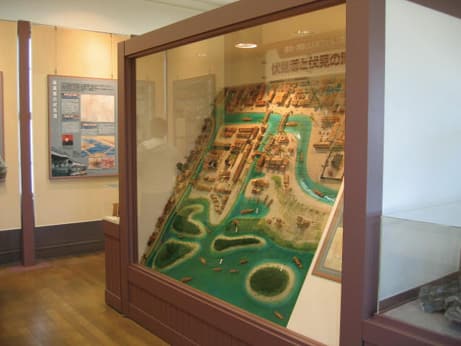 Goukawa River was the outer moat of Fushimi Castle, and provides water for two waterways – what are the names of those two canals?