Kansai Research Center Museum of Forestry and Forest Products Research Institute
Highlight

Research outcomes and specimens showing the insect that cause oak pine tree disease and new wood materials on display
Have fun while studying about forest
This museum exhibit various items, including panel display of main research outcomes, stuffed specimen forest animals, specimens of insect that cause oak and pine tree disease, samples of cellulose nanofiber and cross laminated timber (CLT), and slides of creature living in the grounds of research center. Besides these, the museum also is geared to providing fun hands-on forest study for visitors through try-out corners where visitors can compare the weights of timber and observe wood specimens by microscope, enjoyment tree aromas that extracted by new invented system, forestry drop net, gliding seeds and pens that bird songs. What is more, the research newsletter and other pamphlets are on display and available to visitors free charge.
The museum also holds events "Forest study class" several times a year, and available group visitation for citizen and the local community. In the adjacent arboretum, visitors can view many kind of domestic and foreign conifers and broadleaf trees, such as colonnade of the Metasequoia.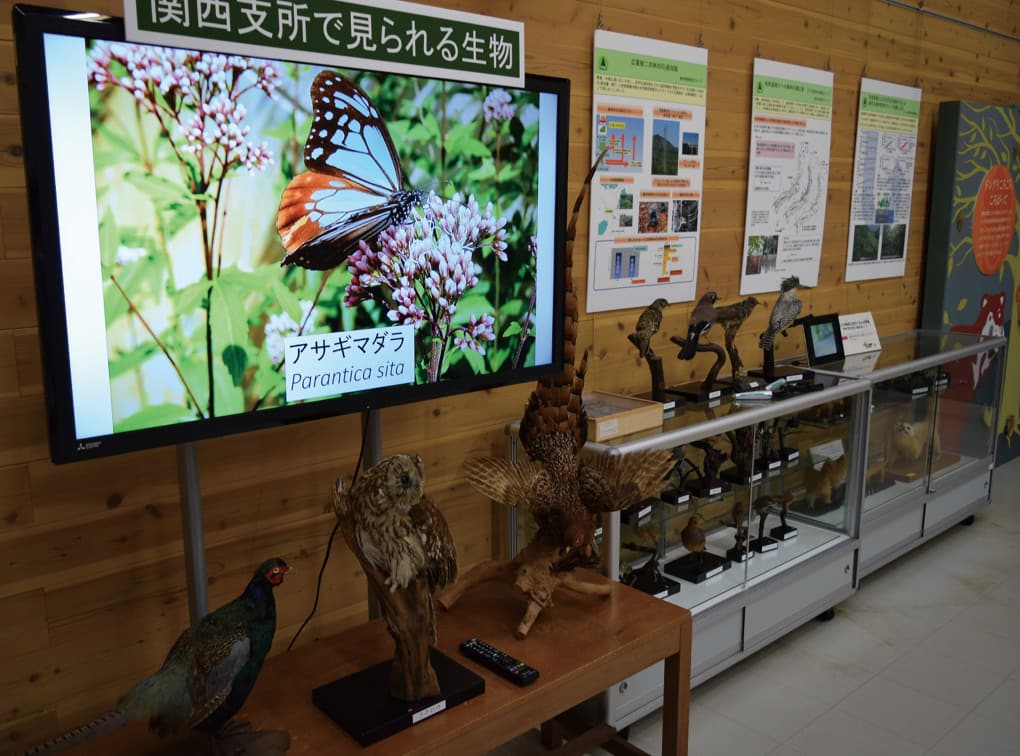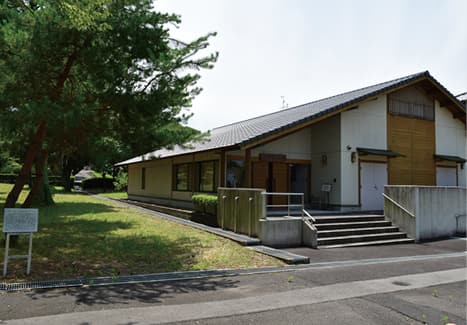 Are two thirds of the land in Japan forested - yes or no?
| | |
| --- | --- |
| Address | 68 Momoyama-cho Nagaikyutaroh, Fushimi-ku |
| TEL | 075-611-1201 |
| FAX | 075-611-1207 |
| URL | http://www.ffpri.affrc.go.jp/fsm/business/tenji-room/index.html |
| Hours | 9:00~16:00 (closed between 12:00~13:00) |
| Closed | Sat, Sun, Nat Hols, New Year Hols |
| Adm | Free |
| Access | A 10-min walk from Kintetsu Kintetsu-Tanbabashi Stn/A 10-min walk from Keihan Tambabashi Stn/An 8-min walk from Momoyama-Chugaku-mae Stop of City Bus |
| Parking | Available (Free) |