Raku Museum
Highlight

Raku ware reflects the quiet refinement of Sen no Rikyu's "wabi" and emanates a gravitas even with decoration and shaping suggestions taken away
Feel the charm of Raku bowls
Some 450 years ago, Chojiro, the founder of the Raku family, set about making Raku tea bowls that were adored by Sen no Rikyu. Since then Chojiro's successors have continued to keep the tradition alive. And, adjacent to the Raku residence and studio, stands the Raku Museum, home to a collection of some 1,200 pieces that include the Raku ware of successive Raku masters and ancient related documents. The museum holds planned exhibitions four times a year.
The special exhibitions held across the four seasons have themes: Spring illuminates on the history of the Raku family and Raku ware; Summer offers children the chance to find out what Raku ware is all about from various angles with their parents; Autumn brings in the tea ceremony and the use of arts and crafts, and Winter provides a view of Raku ware associated with the coming of the new spring.
In an inventive move by the museum to encourage visitors to get a better idea of Raku ware, appreciation events and tea ceremonies also are held periodically, enabling people to handle wares and utensils to better enjoy the shapes and textures.
At the tea ceremonies staged at the museum, visitors get a chance to enjoy tea from Tea bowls made by a long line of raku potters and listen to commentaries by the museum director, the 15th successive Kichizaemon (reservation required).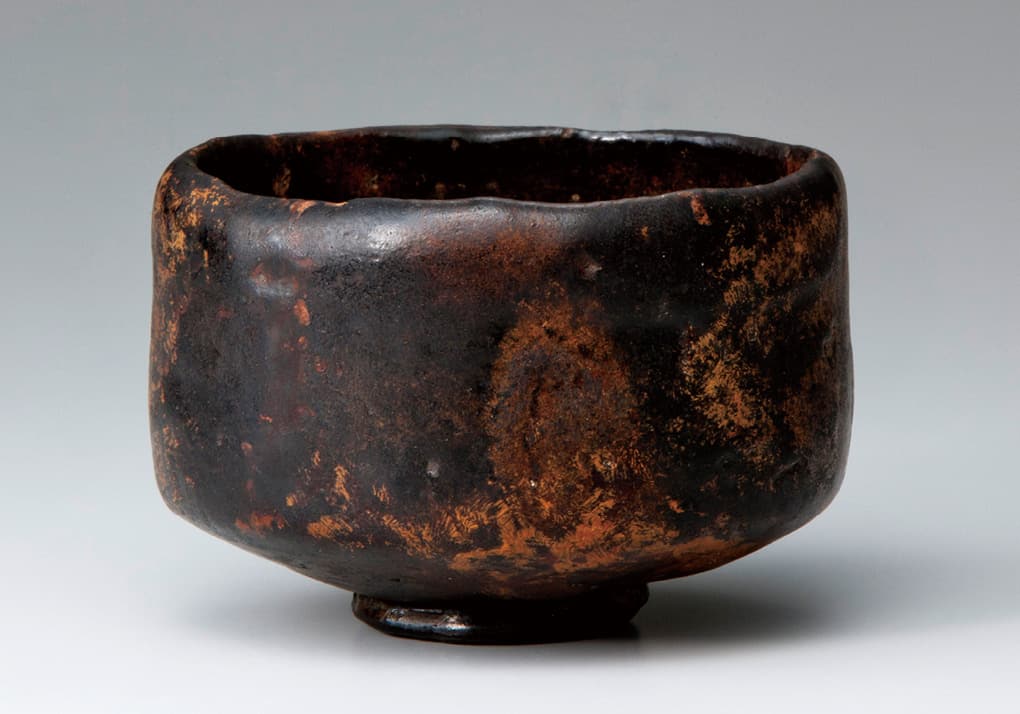 Black Raku tea bowl named "Koto" by Chojiro, the founder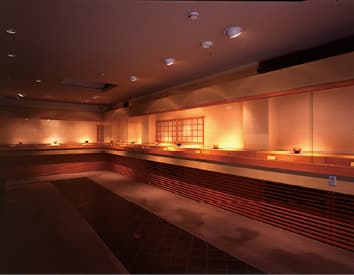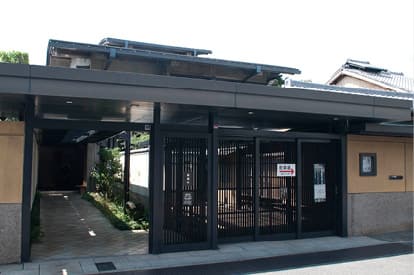 What did Hon'ami Koetsu establish at Takagamine?
| | |
| --- | --- |
| Address | 87-1 Aburahashizume-cho Aburanokoji-dori Ichijyo-sagaru, Kamigyo-ku |
| TEL | 075-414-0304 |
| FAX | 075-414-0307 |
| URL | http://www.raku-yaki.or.jp |
| Hours | 10:00~16:30 (entry by 16:00) |
| Closed | Mon (except on Nat Hol), during exhibition changeover, new year hols |
| Adm | Varies according to exhibition (but junior high school students or younger are free of charge) |
| Access | A 3-min walk from Horikawa- Nakadachiuri Stop and Ichijo- Modoribashi/Seimei-jinja-mae Stop of City Bus |
| Parking | Available (Charged) |