Kyoto Household Buddhist Altars Museum
Highlight

Exhibits showing at a glance the processes involved in base lacquering, gilding, coloring, lacquering, mounting facets and attaching metal fittings
An insight into the traditions of Kyoto Buddhist altars and accoutrements
Depending on the Buddhist sect, techniques vary for altar making and accoutrement carpentry, gold leaf work and lacquer work. And, all of those techniques have reached even higher pinnacles in Kyoto, home to many head temples of various sects. Founded in 1830, Wakabayashi Butsugu Seisakusho has honed skills for the varying sects in Kyoto. With that foundation, the company opened this altar museum. The oral traditions of those amazing skills passed down to this day have become the principles guiding the craftsmen involved in the arts of Buddhist works in Kyoto. This museum has been opened to show the wonders of Kyoto altars, accoutrements and other exhibits, which instantly inform of the differences in quality. A decoration taster lesson can be booked (when reserving tour), to gild a dish and take it home. The first thing to grab the visitor's eye is the golden shine of altars then there is the gold lacquered peacocks of the dais and strips of pure silver used in the openwork metal fittings in the main parts of the pillars for the latticed ceiling. No wonder it is said that reproducing the openwork of a 100 years or so ago is an extremely difficult task.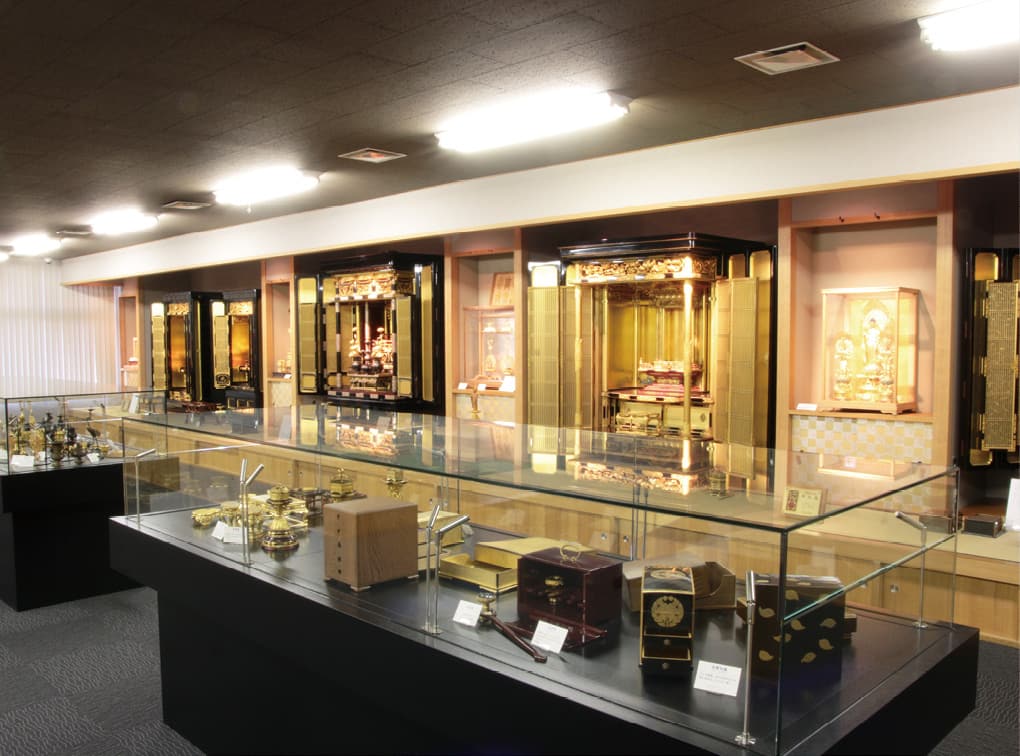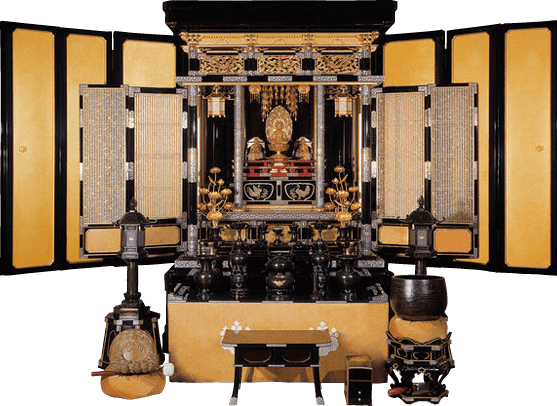 Golden altar in Chuzon-ji Temple style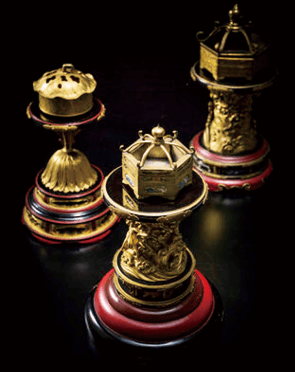 Incense clock

Who was the Buddhist monk who set up a Buddhist sculpting workshop in the Shichijo area back at the beginning of the 11th century?
| | |
| --- | --- |
| Address | 5F Wakabayashi Butsugu Seisakusho, 147 Nishisakai-cho, Shichijo-dori Shinmachi Higashi-iru, Shimogyo-ku |
| TEL | 075-371-3131 |
| FAX | 075-371-3140 |
| URL | https://www.wakabayashi.co.jp/ |
| Hours | 9:00~18:00(reservation required) |
| Closed | New Year Hols |
| Adm | Free |
| Access | A 7-min walk from Subway Karasuma Line, JR and Kintetsu Kyoto Stn |