Citizen's Disaster Prevention Center
Highlight

People escaping from a simulated blaze in a hotel
A chance to use all your senses in disaster prevention training
The center has 17 small-and-large corners where visitors can actually try out the action they should take in cases of emergency, such as earthquakes, typhoons and fires. The corners include "strong winds" where visitors cope with a wind speed of 32 meters per second; "earthquake" with tremors up to magnitude seven to be sampled; "escape" where visitors have to evacuate a realistic simulation of a smoke-filled building; "fire extinguishing" where visitors use extinguishers and hoses to put out a simulated blaze, and a 4D theater showing how an underground shopping mall can flood. "
And, on the 3rd floor, there is a real fire department helicopter on display with flight simulator for budding pilots to try out.
At the Citizen's Disaster Prevention Center, visitors can "see", "hear" and "touch" exhibits to pick up knowledge essential to preventing disaster at times of emergency. Thus, the center would like to raise the awareness about, build the fortitude to deal with disasters and enhance appropriate decision-making in such emergencies.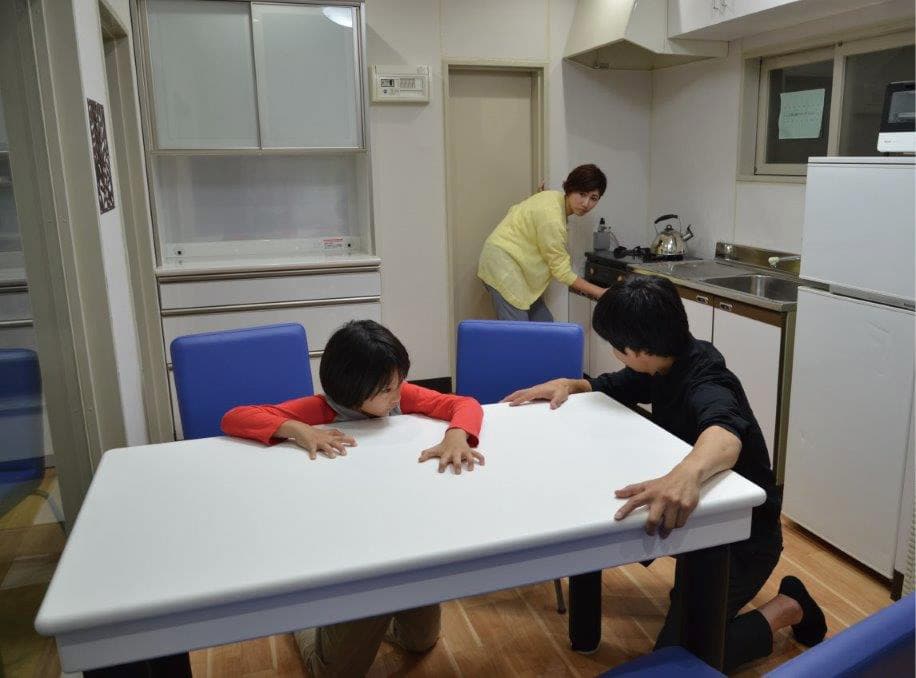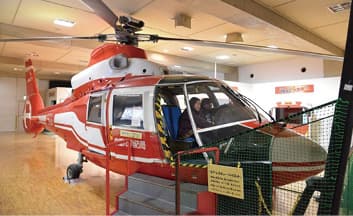 What is the title of the movie shown in the 1st floor simulated experiences room?
| | |
| --- | --- |
| Address | 7 Nishikujo Sugata-cho, Minami-ku |
| TEL | 075-662-1849 |
| FAX | 075-662-6050 |
| URL | http://www.kyotobousai-c.com/ |
| Hours | 9:00~17:00 |
| Closed | Mon, 2nd Tue each month, 28/12~4/1 |
| Adm | Free |
| Access | An 8-min walk from Kintetsu Jujo Stn/ Very close to Shimin Bosai Center-mae Stop of City Bus |
| Parking | Available (Free) |