Kyoto Center for Community Collaboration
Highlight

See the customs of 400 years ago in the Rakuchu Rakugai screens
Supporting community-driven city planning
The local community of Kyoto has always underpinned the beautiful nature, historical buildings (temples, shrines and machiya houses) and modern architecture, and all things traditional and innovative in the city. And, this center was opened in 2003 to help preserve the multilayered charms of this historical city and its landscape as well as support the local community in their efforts to nurture and enhance Kyoto.
With the aim of "each participant starring in city planning", the center has a B1 office, equipped with with community salon, library corner and consultation suite, and undertakes surveys, research and info dissemination. The center has a reproduction of Rakuchu Rakugai (folding screens of scenes in and around Kyoto) by Kano Eitoku, depicting residents, warriors and nobles going about their daily lives some 400 years ago - a scene that viewers never tire of!
In the street-corner section of the 1st-floor exhibition room, visitors can view a model of the city's layout and a touch-panel screen offers a fun, hands-on lesson about the history and current state of the city.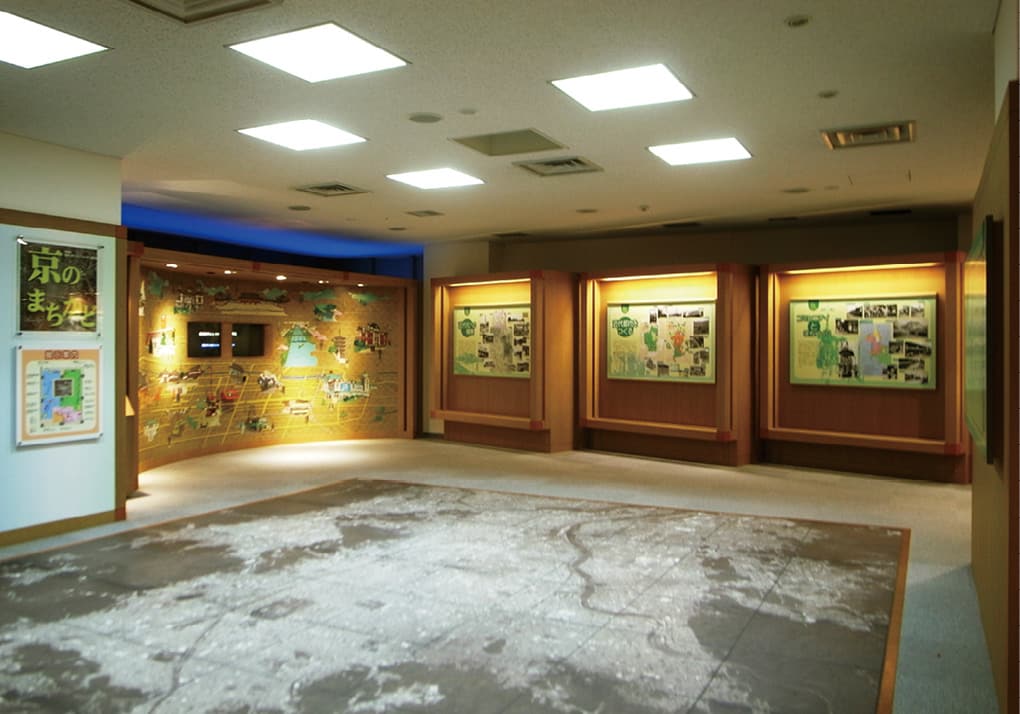 1st floor Kyoto street corner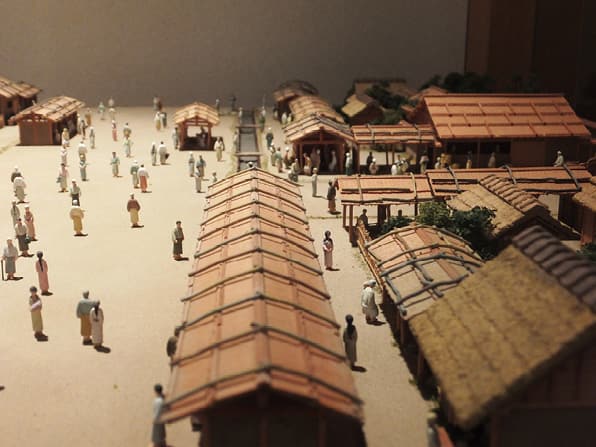 Model of an old Kyoto machiya house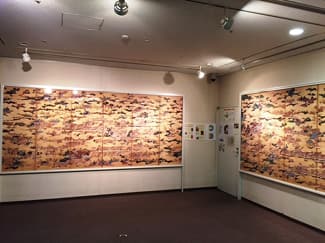 Digital reproduction of Rakuchu Rakugai screens

Why did Toyotomi Hideyoshi build earthworks around Kyoto?
| | |
| --- | --- |
| Address | B1 Kyoto Center for Community Collaboration 83-1 Umeminato-cho, Nishi Kiyamachi-dori, Kaminokuchiagaru, Shimogyo-ku |
| TEL | 075-354-8701 |
| FAX | 075-354-8704 |
| URL | http://kyoto-machisen.jp |
| Hours | Mon-Sat: 9:00-21:00, Sun and Nat Hols: 9:00-17:00/Library Corner: Mon-Sat: 10:00-20:30 Sun and Nat Hols: 10:00~17:00 |
| Closed | Every 3rd Tue (following day if Nat Hol), New Year Hols |
| Adm | Free |
| Access | A 10-min walk from the Subway Karasuma Line Gojo Stn/A 8-min walk from Keihan Kiyomizu-Gojo Stn/Very close to Kawaramachi-Shomen Stop of City Bus |
| Parking | Available (Charged) |