SEN-OKU HAKUKOKAN MUSEUM "Sumitomo Collection"
Highlight

A gorgeously but precisely patterned bronze ware seemingly touched by the gods – ancient mastery of the arts that must be seen to be believed
A highly proclaimed bronze ware collection
This museum was established to house the Sumitomo family collection of some 500 ancient Chinese bronze wares. Such is the concentration and quality of the bronze works here that they are highly acclaimed around the globe, making the museum and its ample collection an extremely important destination for Chinese art lovers. For this reason, around the world, the collection is often referred to as the "Sumitomo Collection". In addition to the many bronzes, the museum also boasts approximately 3,000 paintings, calligraphy pieces, tea utensils and writing materials from both China and Japan.
In the bronze ware gallery, the Sumitomo Collection bronzes are divided into four themes. And, in the planned exhibition gallery, Japanese and Chinese calligraphy as well as arts & crafts and other works are exhibited in turn under predetermined themes.
The museum name "SEN-OKU HAKUKOKAN" is derived from the Edo-period Sumitomo trade name of "Izumiya", the characters of which can be read as "Sen-oku" and "Hakuko", a reminder of the Sung Dynasty pictorial record of bronze wares known as "Hakuko-zuroku", along with "Kan" for hall, or museum.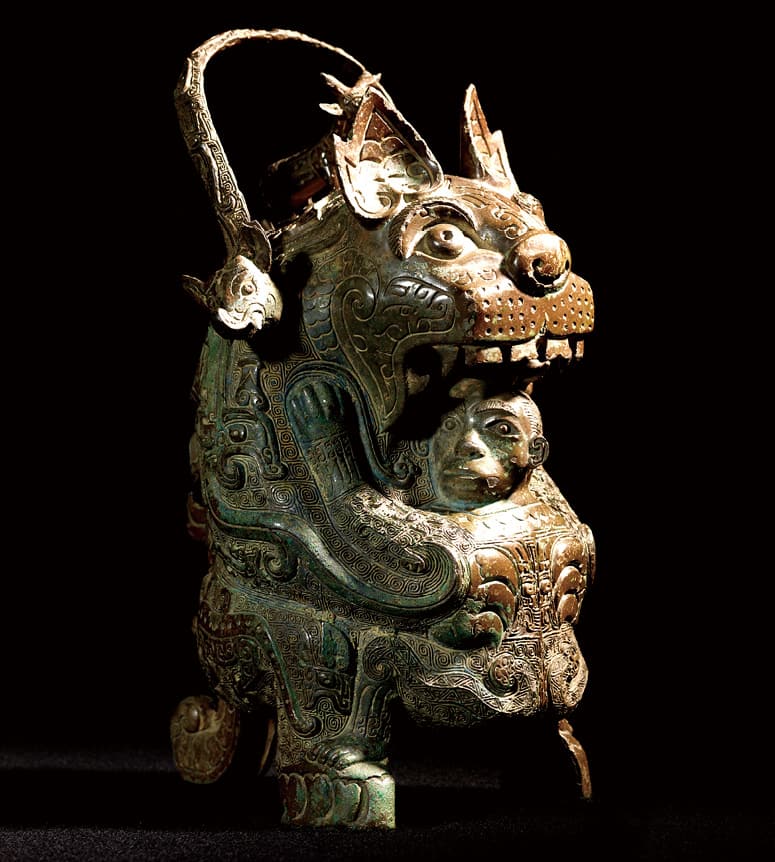 Late Shang Period wine vessel in the shape of a tiger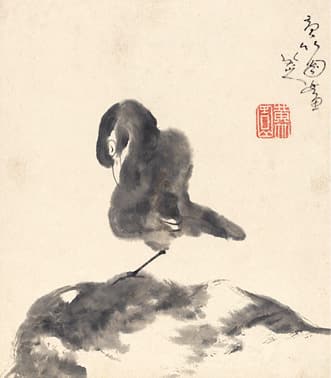 "Album of Anwan" Badashanren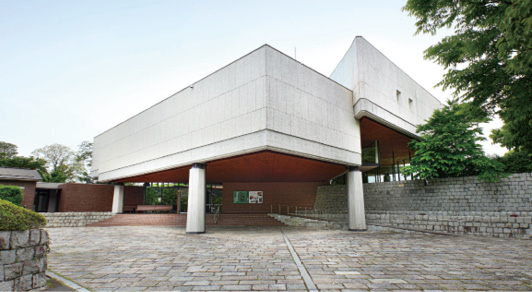 Exterior of museum

There is a spot in the building that uses a bronze ware pattern as a motif ‐ what is it?
| | |
| --- | --- |
| Address | 24 Shishigatani Shimomiyanomae-cho, Sakyo-ku |
| TEL | 075-771-6411 |
| FAX | 075-771-6099 |
| URL | https://www.sen-oku.or.jp/kyoto |
| Hours | 10:00~17:00 (only open from early Mar to early Jun and early Sept to Nov, entry by 16:30) |
| Closed | Mon (following day if Nat Hol) |
| Adm | Adults ¥800, High school and college students ¥600, Junior high school students ¥350 (Prices may change depending on the exhibition) |
| Access | Very close to Miyanomae-cho Stop of City Bus/A 3-min walk from Higashitennou-cho Stop of City Bus |
| Parking | Available (Free) |