Kyoto Museum of World Peace, Ritsumeikan University
Highlight

Artworks and personal effects of art student who fell in war are found in the "Studio of Life" on the 2nd floor
First ever university museum dedicated to peace
There are some 110 peace museums worldwide. However, this museum is the only one that is part of a university. Two world wars and many other conflicts in modern times leave us all with challenging legacies. These come with issues and necessary actions concerning peace, such as poverty, starvation, suppression of human rights and environmental destruction.
Floors are themed. The basement (B1) has a "Focus on Peace" to give visitors the chance to look at historic materials that show the scars of war through Japan's "15-year war" (encompassing the Manchurian Incident through to the end of WWII) and "modern wars" that have followed. The 2nd floor has "Building Peace" by placing a spotlight on many problems in the world today and the peace movements that counter them. Back down to the 1st floor, "Investigating Peace" is the theme embodied by the Media Library for International Peace. The museum also has volunteer guides who show visitors around the displays (free of charge but must be booked at least two weeks in advance) and lends out educational kits for schools. Special exhibitions also are held three times a year.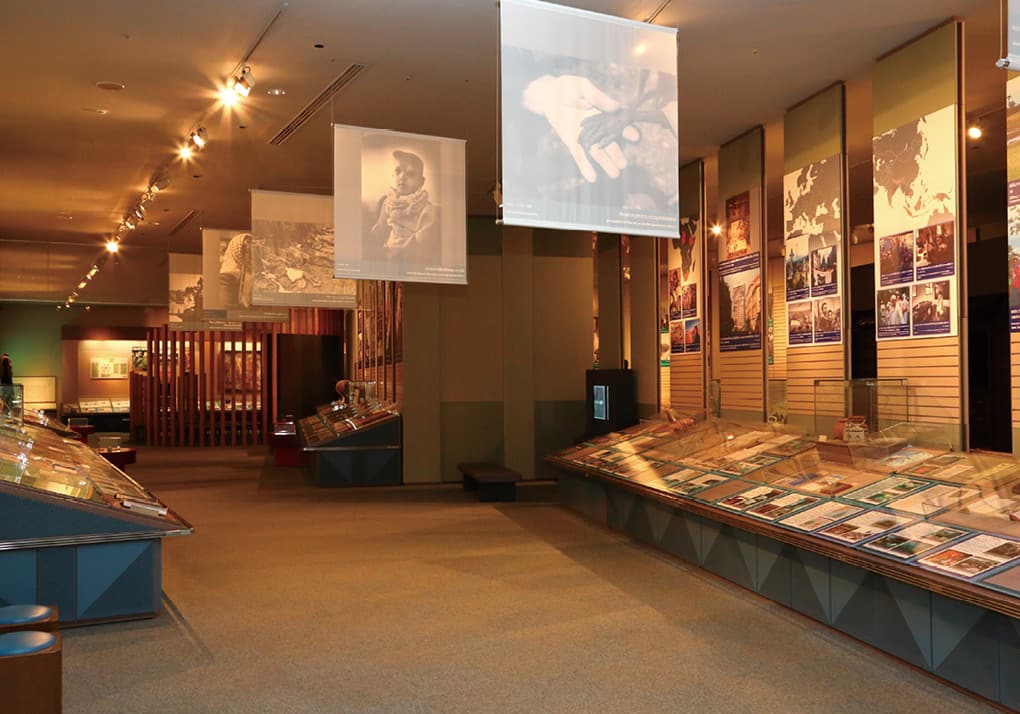 B1 "Investigating peace" room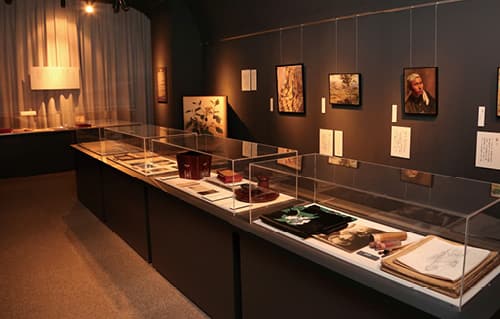 "Mugonkan" and "Kyotokan"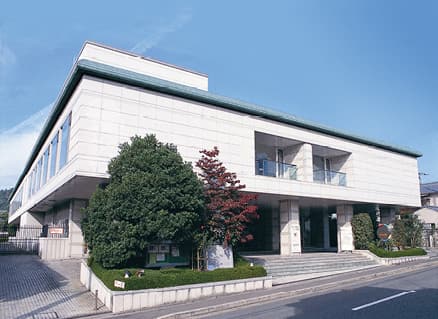 What is the commemorative image of a student dying in battle in the atrium of the 1st floor called?
| | |
| --- | --- |
| Address | 56-1 Tojiin Kita-machi, Kita-ku |
| TEL | 075-465-8151 |
| FAX | 075-465-7899 |
| URL | http://www.ritsumei.ac.jp/mng/er/wp-museum |
| Hours | 9:30 ~ 16:30(entry by 16:00) |
| Closed | Sun, New Year Hols, Summer Hols |
| Adm | Adults ¥400, Junior high and high school students ¥300, Elementary school students ¥200 |
| Access | A 5-min walk from Ritsumeikan-Daigaku-mae Stop of City Bus |
| Parking | Available (Free but specifically for tour buses, reservation required) |