Daishogun Hachi Shrine Hotoku-den
Highlight

Many of the statues in the collection were made at the zenith of belief in "Daishogun" in the mid-Heian and Kamakura periods
A 3-D mandala featuring the gods of the stars
As the capital was being founded in Heian Kyoto, Emperor Kanmu ordered a shrine to be built in the northwest corner of the inner palace grounds (Tenmon Gate), to protect the city against the evil that people believed came from that direction. At the time of construction, this shrine's reputation grew as a place to pray for protection against the calamities of direction when moving home or traveling and, thus, believers in this Taoist theory came here to pray to the enshrined mandala of "Daishogun", a god of the stars presiding over direction in the Yin Yang occult.
In the Hotoku-den hall there are more than 100 statues of gods (80 of these are Important Cultural Properties) creating a three-dimensional star mandala, or chart of a celestial universe, which overwhelms in form, scale and rarity (it is extremely unusual in Japan to see worship of the stars in the Shinto belief). Up on the 2nd floor, there are numerous precious exhibits concerning Yin Yang and astronomy that tie in with the work of Seimei Abe (921~1005), who, as an astrologer, was called upon to advise in matters of government.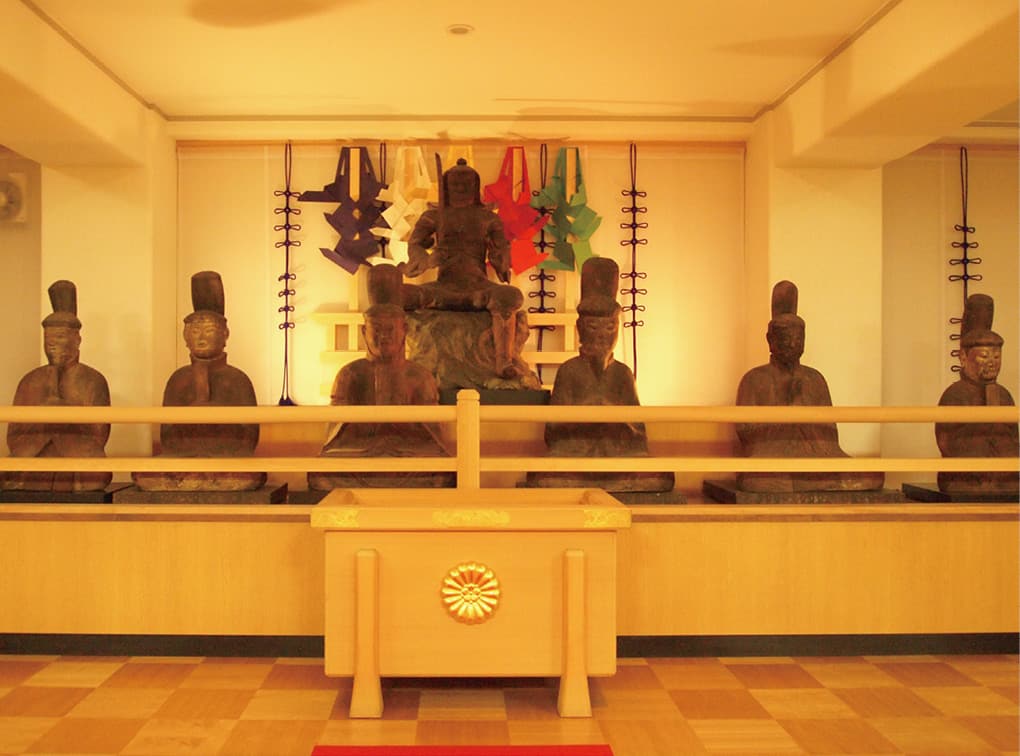 Daishogun deity images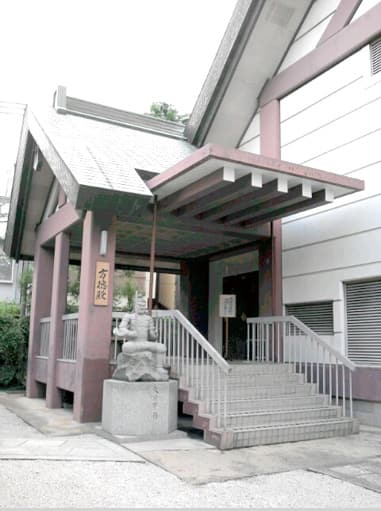 Hotoku-den (treasure house)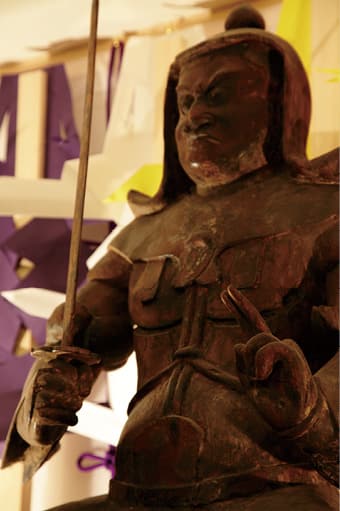 Daishogun deity image (armored statue)

What is the shrine crest of Daishogun Hachi Shrine?
| | |
| --- | --- |
| Address | Ichijo-dori Onmae-nishi-iru, Kamigyo-ku |
| TEL | 075-461-0694 |
| FAX | 075-461-0684 |
| URL | http://www.daishogun.or.jp |
| Hours | 10:00~17:00 (entry by 16:00) for 1/5~5/5, 1/11~5/11 only (please contact for details about other opening times) |
| Closed | On ceremonial days, 31/12~7/1 |
| Adm | ¥500 |
| Access | A 3-min walk from Kitano Tenmangu-mae Stop of City Bus/A 3-min walk from Kitano-Hakubaicho Stop of City Bus |