Reimei Art Gallery
Highlight

Display room for the gallery's major works that are displayed in accordance with seasonal themes.
God's ideal world found in Japanese art
The founder of the Church of World Messianity, Mokichi Okada, spoke of the importance of art in religion, and that belief is the cornerstone of this gallery, which has Japanese works of art from the Nara period to the present day, including calligraphy and craft pieces by the likes of Ogata Korin, Ogata Kenzan, Hon'ami Koetsu and Sotatsu Tawaraya. The gallery holds planned exhibitions two or three times a year on the 2nd and 3rd floors of the gallery building. In addition, the 3rd floor has a museum shop retailing illustrated books, postcards and original goods. The 2nd floor has a library and video room to enable visitors to peruse art materials. And, on the 1st floor, art-related workshops and flower arranging lessons are held in the Culture Room. The gallery also has a lounge and a coffee shop for visitors to relax in. From time to time, there will be tea service provided (reservation not required), so that visitors can relax and enjoy the view of the mountains from the window.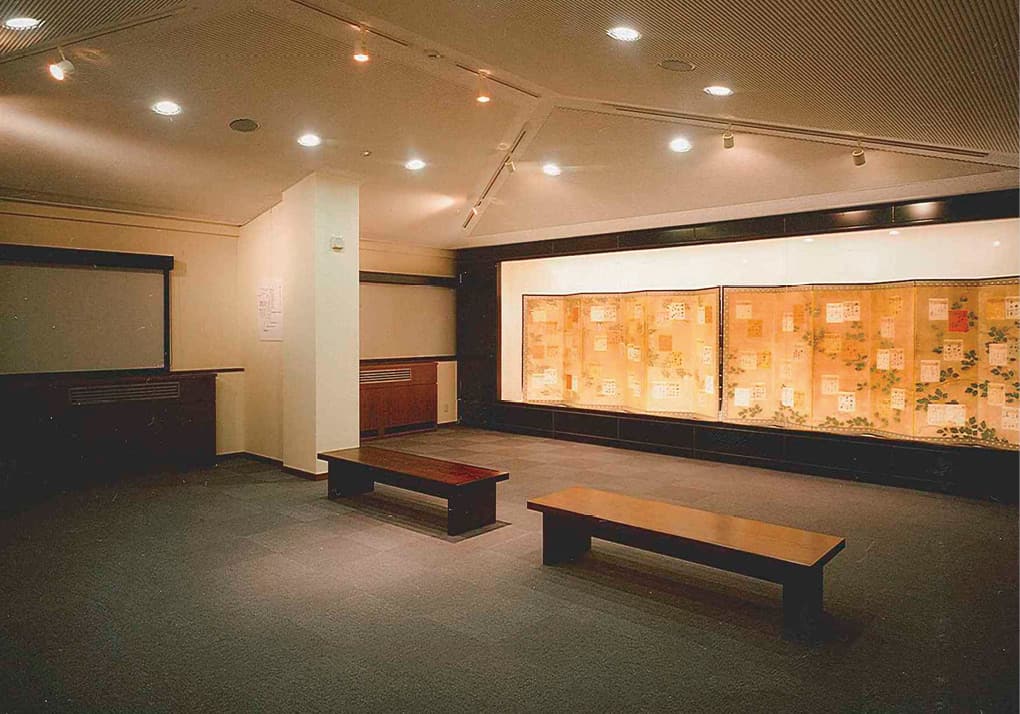 Work by Hon'ami Koetsu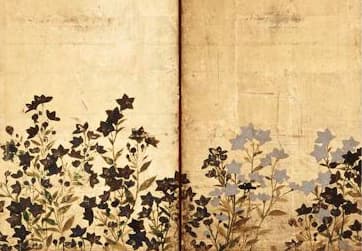 One section of a work by Ogata Korin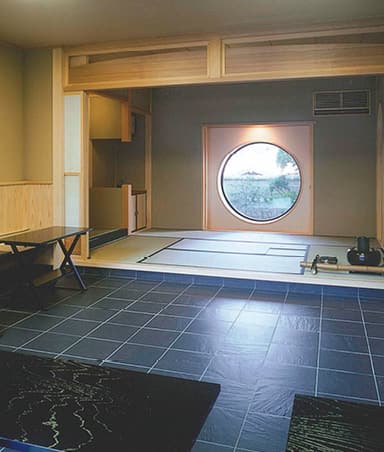 What is the name of the mountain in front of the gallery's 3rd floor elevator hall?
| | |
| --- | --- |
| Address | 3-6 Yoshida Kaguraoka-cho, Sakyo-ku |
| TEL | 075-751-0369 |
| FAX | 075-751-0368 |
| URL | http://www.reimei.or.jp/arts/index.html |
| Hours | 10:00 ~ 16:00(entry by 15:30) |
| Closed | Tue, Wed (except on Nat Hol), during exhibition changeover |
| Adm | Free |
| Access | A 7-min walk from Jodoji Stop of City Bus/A 10-min walk from Ginkakuji-michi Stop of City Bus |
| Parking | Available (Free)) |