Gallery Shiorian
Highlight

Plenty of pattern kimonos to see, many of which reflect how classic styles return to popularity, even today
Distinguished skills and beauty in Kyoto textiles and Yuzen dyed fabrics
Formerly based in Nakagyo-ku, Shiorian museum opened up as Gallery Shiorian in Kamigyo-ku on 1 October 2018.
With the aim of showcasing traditional textiles and dyeing culture of Kyoto to the next generation, the new gallery has taken over a textile workshop in the Nishijin, a City landscape preservation zone. Upon entering, visitors' eyes immediately focus on the gallery wall, featuring colorfully patterned kimono fabrics, mostly from the Meiji and Taisho periods. And, while being classics, many of them have a modern feel, even resembling the current fashion trends, which astonishingly shows how long-ago fashion sensibilities match those of today.
Next door, visitors can see various exhibits, including hansode needlework based on rough sketches of pattern from before WWII, Yuzen dyed velvet, dyed kimonos, obi sashes, yukata (lightweight summer kimonos, only on display in summer) and accessories. The beauty and expert workmanship visible in each garment delight the eye. Furthermore, the architectural space of the gallery has been specifically designed with the garments in mind – so, it too adds to the charm of a visit, whatever the age of the visitor.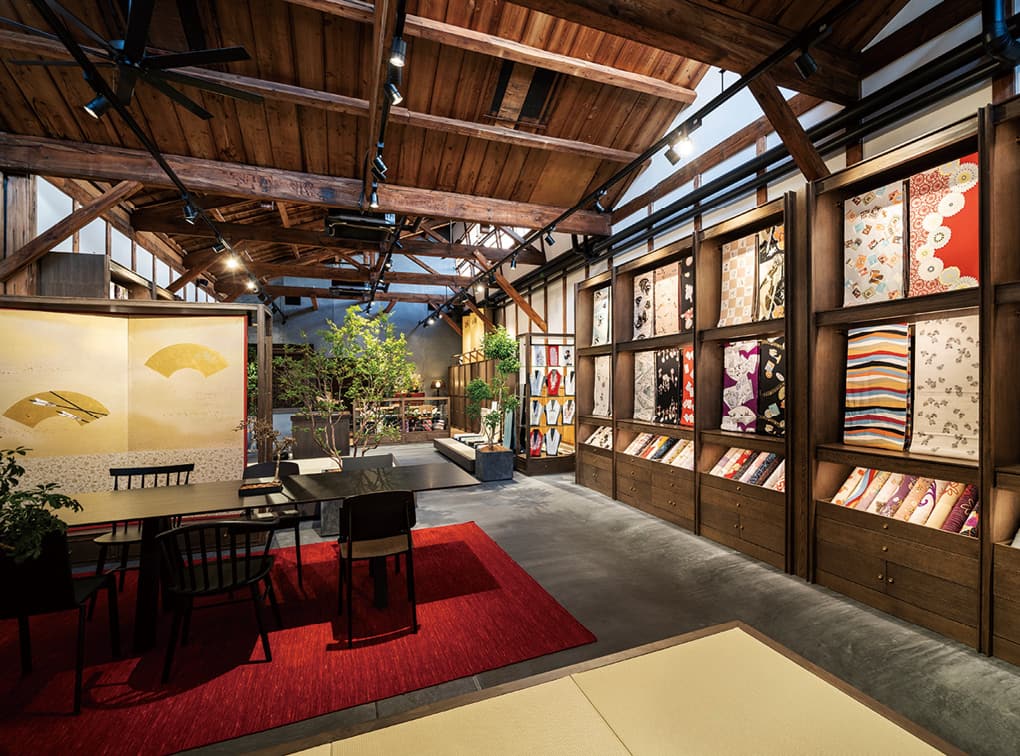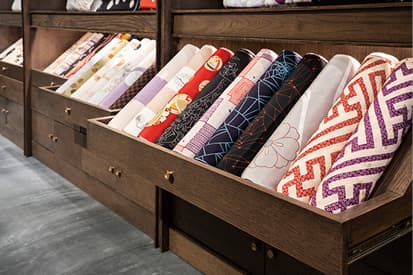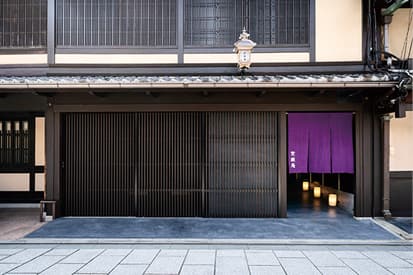 | | |
| --- | --- |
| Address | 709 Daikokucho Jofukuji-dori Kamidachiuri-agaru, Kamigyo-ku |
| TEL | 075-241-0215 |
| FAX | 075-241-0265 |
| URL | http://www.shiorian.com |
| Hours | 10:00-17:00 (autumn, winter), 10:00-17:30 (spring, summer) |
| Closed | Cld:Wen,Sun,Hols |
| Adm | Free (but groups must book in advance) |
| Access | A 5-min walk from Imadegawa-Jofukuji Stop of City Bus/A 7-min walk from Senbon-Imadegawa Stop of City Bus/An 8-min walk from Horikawa-Teranouchi Stop of City Bus |
| Parking | Available (Free) |