The Jotenkaku Museum
Highlight

Jakuchu Ito's partition painting of banana tree in moonlight from Kinkaku-ji (Important Cultural Property)
A museum bringing together artworks that highlight the history of Shokoku-ji, Kinkaku-ji and Ginkaku-ji temples
This museum is in the old Kyoto Gozan temple Shokoku-ji founded by Yoshimitsu Ashikaga in 1392, with the head Muso Soseki, who was much trusted by the imperial family, being posthumously declared the temple founder.
The museum collection includes many cultural treasures mainly from medieval to modern times such as Buddhist paintings originating from China, Zen monk paintings, calligraphy and portraits by the head monk Sogen Mugaku, as well as paintings by Tohaku Hasegawa, Jakuchu Ito, Okyo Maruyama and Tanyu Kano.
Jotenkaku Museum was opened to commemorate the sixth centenary of Shokoku-ji Temple. And, with the aim of restoring, preserving and displaying, it brings together the artworks and treasures of Shokoku-ji and sub temples, including Kinkaku-ji and Ginkaku-ji. In addition to permanent exhibits, the museum stages planned exhibitions, too. Also, on display in the first exhibition hall is a reconstruction of Kinkaku-ji's "Sekkatei" tea house while the second hall has a Jakuchu Ito room-partition painting that has been relocated here in exactly the same setting as its former home, Kinkaku-ji.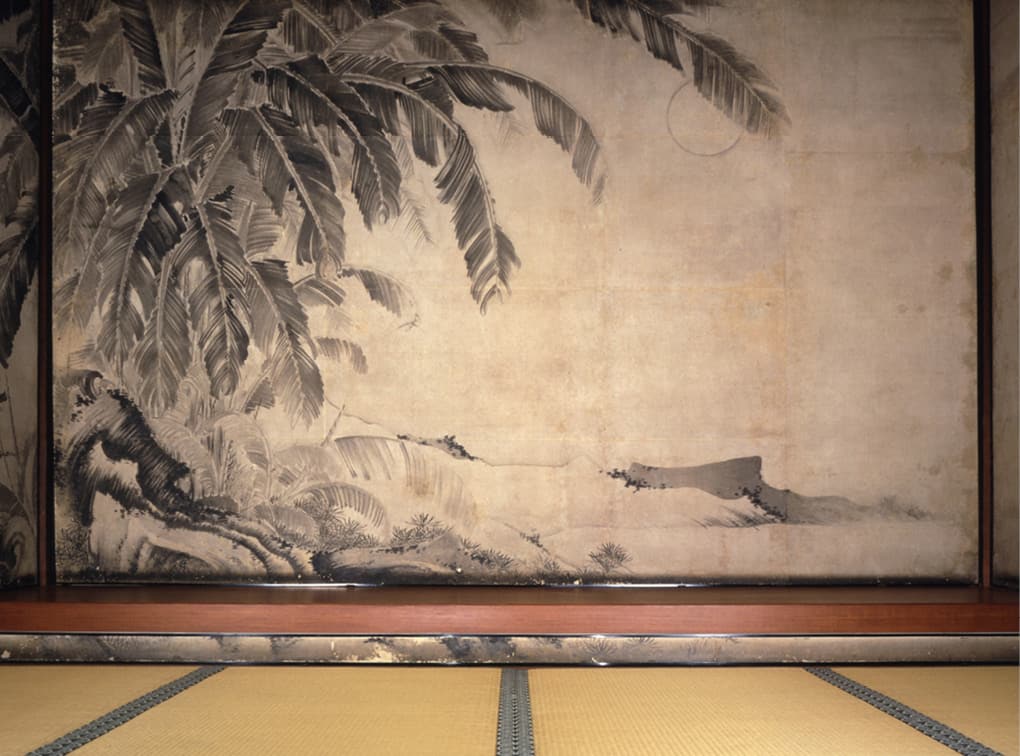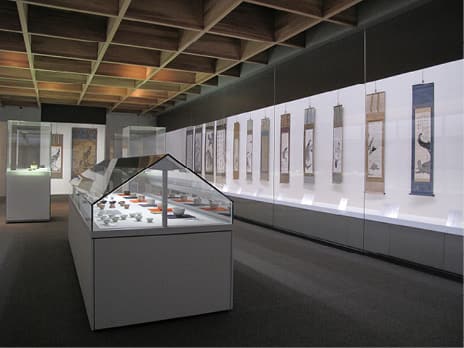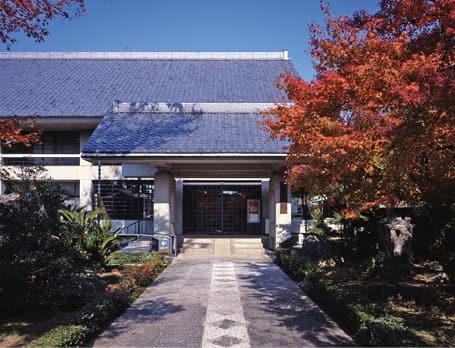 Which bird did Jakuchu Ito like to paint?
| | |
| --- | --- |
| Address | 701 Shokokuji Monzen-cho Imadegawa-dori Karasuma-higashi-iru, Kamigyo-ku |
| TEL | 075-241-0423 |
| FAX | 075-212-3585 |
| URL | https://www.shokoku-ji.jp/museum/ |
| Hours | 10:00 ~ 17:00(entry by 16:30) |
| Closed | New Year Hols, Exhibition changeover periods |
| Adm | Adults ¥800, People aged 65 or over ¥600, College students ¥600, Junior high and high school students ¥300, Elementary school students ¥200 |
| Access | An 8-min walk from Exit 3 of the Subway Karasuma Line Imadegawa Stn/A 6-min walk from Doshisha-mae Stop of City Bus |