Kyoto Botanical Gardens
Highlight

People throng to the garden to catch their favorite flowers in bloom
Lots of different fun in this public botanical garden
Opened in 1924, this was the first public botanical garden to be set up in Japan.
For 12 years after WWII, it was requisitioned to be used for family housing of stationed forces. Having been released from this in 1957, the garden was restored and reopened in 1961.
Spreading out over 240,000 square meters, the garden is planted with 12,000 plant species, which offer seasonal settings from cherry blossom and tulips, irises, roses, lotus and chrysanthemums through to the gold and vermillion of autumn.
Thus, year-round, this garden opens its gates to individuals and groups, who enjoy the paths and lawns.
Besides staging plant displays and botanical garden classes, viewing events like lighting up the cherry trees when they are in bloom and early-morning opening in summer are offered. Likewise, there is playground equipment for kids to have fun and a "mushroom house" children's library set in the garden where books can be enjoyed.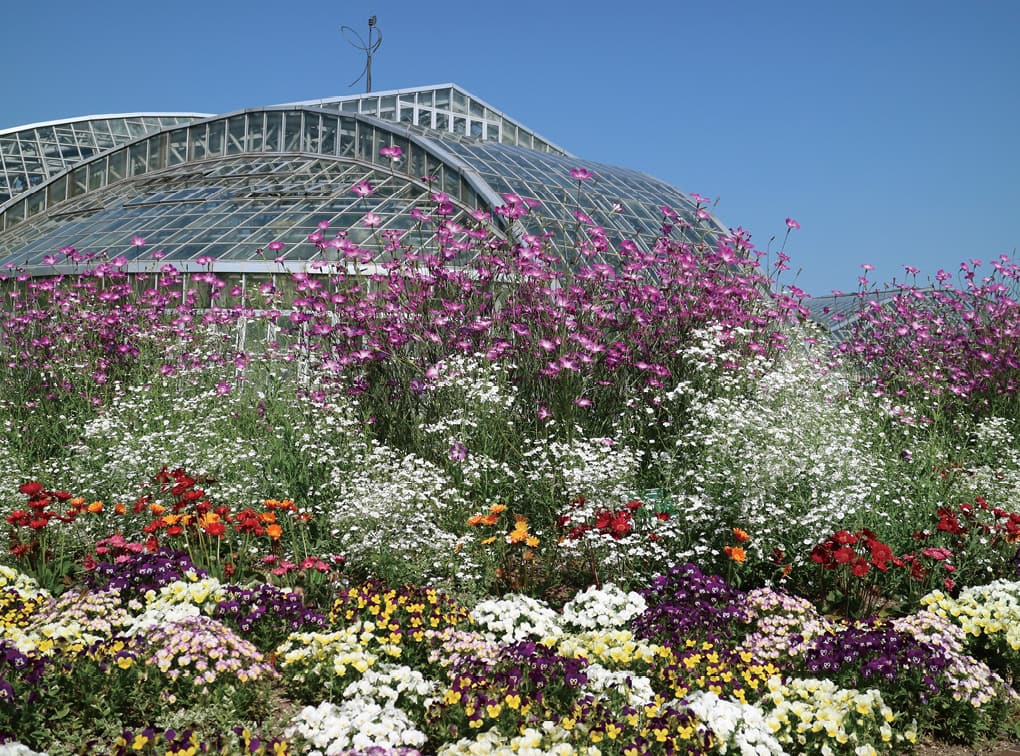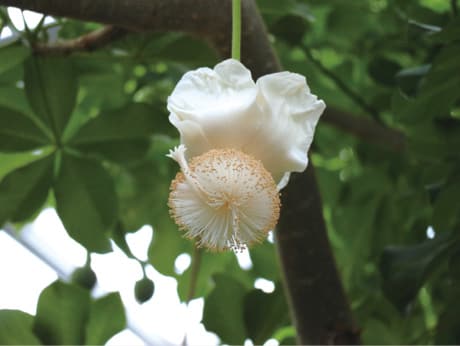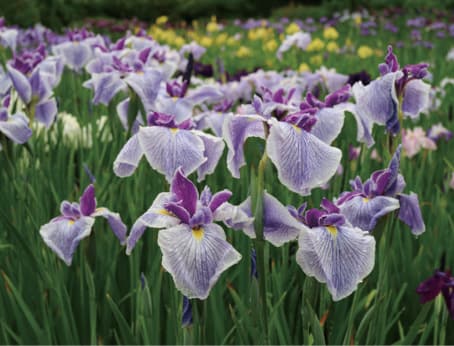 The tallest tree in Japan, a Japanese cedar of 62.3m, stands in Sakyo-ku, Kyoto - what is the tallest tree in the Botanical Garden?
| | |
| --- | --- |
| Address | Shimogamo Hangi-cho, Sakyo-ku |
| TEL | 075-701-0141 |
| FAX | 075-701-0142 |
| URL | http://www.pref.kyoto.jp/plant |
| Hours | 9:00 ~ 17:00 (entry by 16:00), Hothouse: 10:00 ~ 16:00 (entry by 15:30) |
| Closed | 28/12~4/1 |
| Adm | Adults ¥200, High school students ¥150, Admission to Hothouse charged separately: Adults ¥200, High school students ¥150 |
| Access | Very close to Exit 3 of the Subway Karasuma Line Kitayama Stn/A 10-min walk from Exit 3 of the Subway Karasuma Line Kitaoji Stn |
| Parking | Available (Charged) |