National Historic Site: The Former Retreat of Tomomi Iwakura and the Taigaku Library
Highlight

The garden has a pine tree planted by Iwakura and the house has painted sliding panels next to the alcove that date back to the time he lived there
The Secluded Residence of a key 19th Century Modernizer
From 1864-67, this house was home to Tomomi Iwakura, a politician of the mid-nineteenth century who quickly rose to prominence by unifying Japan's nobility in opposition to Japan's conclusion of the Treaty of Amity and Commerce with the United States in 1858.
Iwakura worked on behalf of Emperor Kōmei (1831-1866) to improve relations between the imperial court and the shogunate and successfully arranged for the Emperor's younger sister, Princess Kazunomiya to marry Shogun Tokugawa Iemochi. In so doing, however, he incurred the wrath of Japan's Sonnō Jōi (Revere the Emperor, Expel the Barbarian) faction, thus putting his life in jeopardy.
In 1862, he resigned his position as the emperor's chamberlain to become a Buddhist monk. He secluded himself at Reigen-ji Temple and Saihō-ji Temple, but was tracked down by the sonnō jōi faction. He thereupon moved to Iwakura.
This residence was visited by figures such as Sakamoto Ryōma, Nakaoka Shintarō and Ōkubo Toshimichi, who met secretly with Iwakura to work toward the restoration of imperial rule.
The Taigaku Library was built on the design of Goichi Takeda in 1928 to exhibit the personal affects and manuscripts of Tomomi Iwakura. The library is named after Iwakura's pen name, "Taigaku".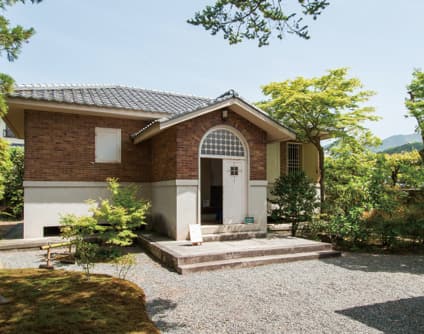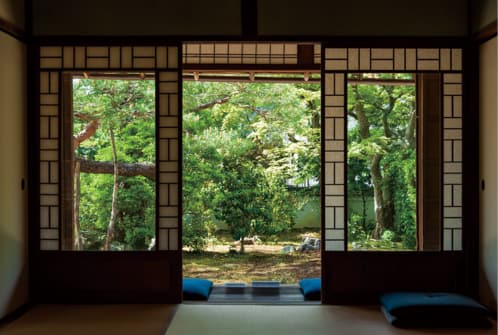 Who designed the Taigaku Library in 1928?
| | |
| --- | --- |
| Address | 100 Iwakura Agura-cho, Sakyo-ku |
| TEL | 075-781-7984 |
| FAX | 075-781-7984 |
| URL | http://iwakura-tomomi.jp/ |
| Hours | 9:00 ~ 17:00(entry by 16:30) |
| Closed | Wed (following day if Nat Hol), 29/12~3/1 |
| Adm | Adults ¥300, Junior high and high school students ¥200, Elementary school students ¥100 |
| Access | A 2-min walk from Iwakura-Jissoin Stop of Kyoto Bus |
| Parking | Available (Free)) |