Kyoto Tachibana High School Museum
Highlight

Decorative roof tiles, including a rare gold leaf one, and tenmoku tea bowl unearthed from the remains of Fushimi Castle are on display
Introducing the school history and unearthed relics
The school started in 1902 as a handicraft school for girls in Kamigyo-ku before becoming a junior high and high school with the name Tachibana. Then, in 1985, the entire school moved to a new campus in the Momoyama area of Fushimi, and the museum was opened to celebrate the school's 85th birthday. The collection includes historical exhibits related to the school and relics that were excavated during construction work for the school move.
School materials include precious photos of students and school life, Meiji-era school registers and pre-and-post-war textbooks. In addition, there are miniature mannequins wearing the various school uniforms displaying the change from kimono, hakama, sailor suit, monpe wartime clothing through to Pierre Cardin-designed uniform show the changes the school has undergone from when it was a Japanese and Western sewing school through to the present day. Meanwhile, the unearthed relics include haniwa terra-cotta figures from the Tumulus period and Sue ware (unglazed pottery) from the Nara period and roof tiles and tea bowls from Fushimi Castle that date back to Hideyoshi Toyotomi's time.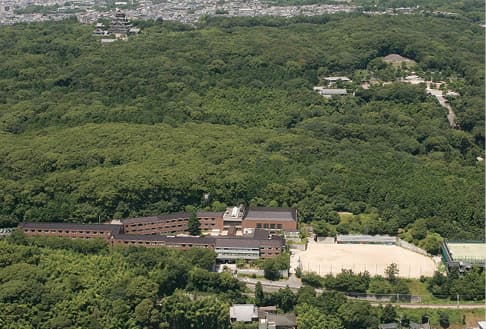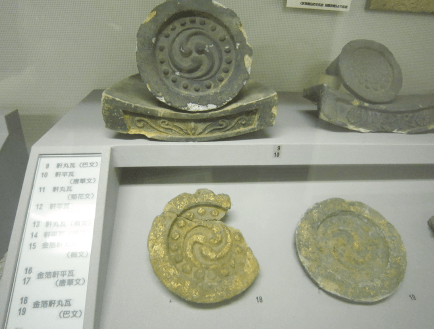 Which relic unearthed during the move to Fushimi Momoyama is the representative example of the collection?
| | |
| --- | --- |
| Address | 50 Momoyama-cho Iga, Fushimi-ku |
| TEL | 075-623-0066 |
| FAX | 075-623-0070 |
| URL | https://www.tachibana-hs.jp |
| Hours | 9:00~16:30 |
| Closed | Sun, Nat Hols, Sch Hols, Mid Aug, New Year Hols |
| Adm | Free |
| Access | A 15-min walk from JR Momoyama Stn/A 5-min walk from Keihan Momoyama-Minamiguchi Stn/Very close to Iga Stop of Keihan Bus |