Chiso Gallery
Highlight

Introducing various perspectives – from crafts to arts – of the essence of Chiso, a company with some 460 years of business experience.
A collection passed down through the ages as the inheritance of a long-established kyoyuzen dyeing company
From its founding in 1555 as the vestments trading company Hoi-Shozuku to this very day as a family-run yuzensome (dyeing) business, Chiso carries forward a succession of skills and beauty, incorporating kimono techniques and designs into a variety of dyed textile merchandise. The 2nd floor of the main store is dedicated to the Chiso Gallery, a spacious place for exhibiting artworks, such as dyed textiles and paintings, from a collection of approximately 20,000 pieces, ranging diversely from Edo-period kosode (short-sleeved kimono), Meiji-period dyed textile artworks produced by Chiso and their rough sketches, and famous works of art by Japanese painters, led by the Hozugawa-zu-byobu (folding screen painting of Hozugawa River), an Important Cultural Property, by Maruyama Okyo. These collection pieces, which remain a source of inspiration to Chiso to this very day, are rotated several times a year in exhibitions. In August 2020, the gallery will reopen alongside the Chiso main store, so come discover afresh a world of beauty full of history, craft techniques and art in relaxing surroundings, where the aim is to extol the arts.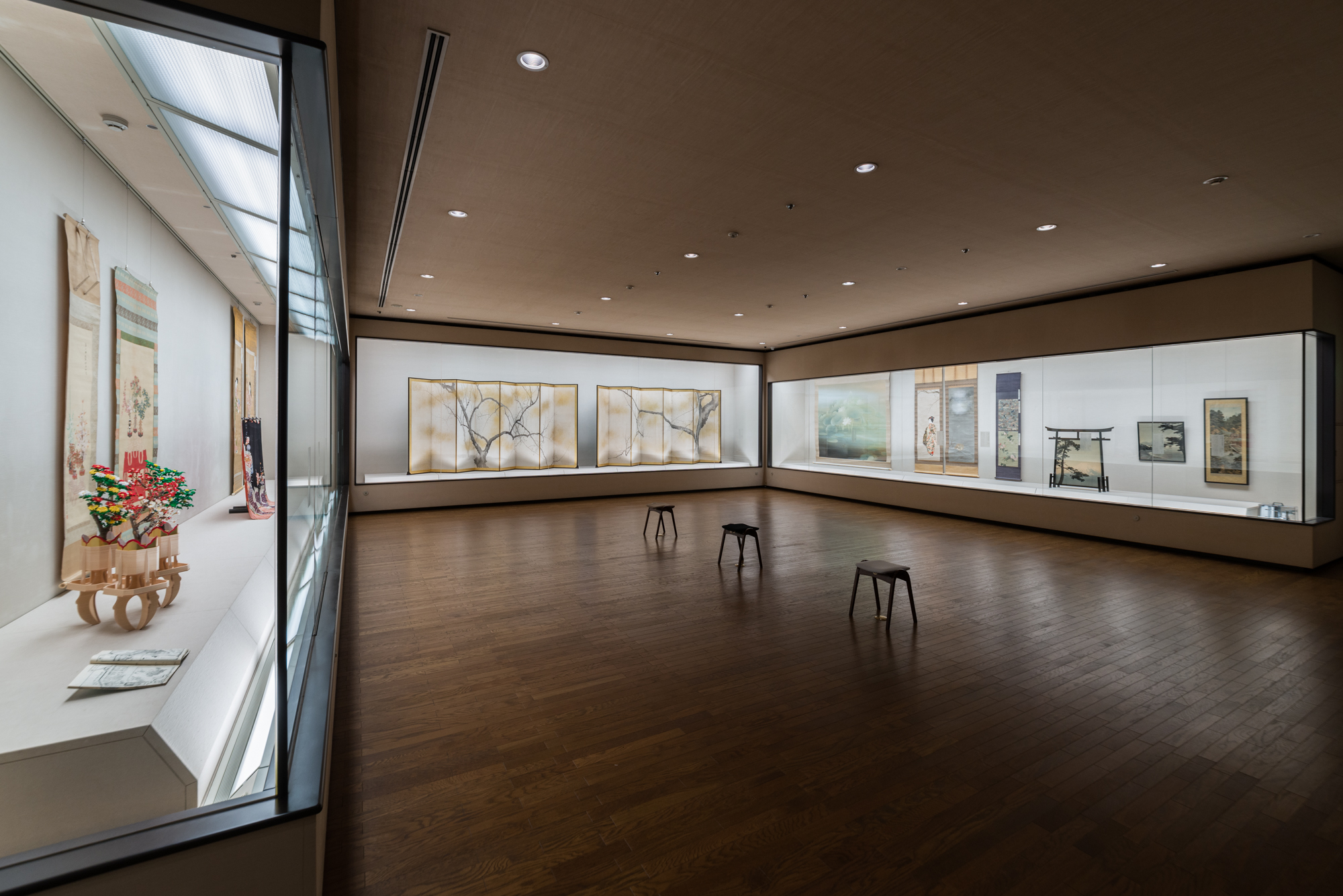 Gallery scene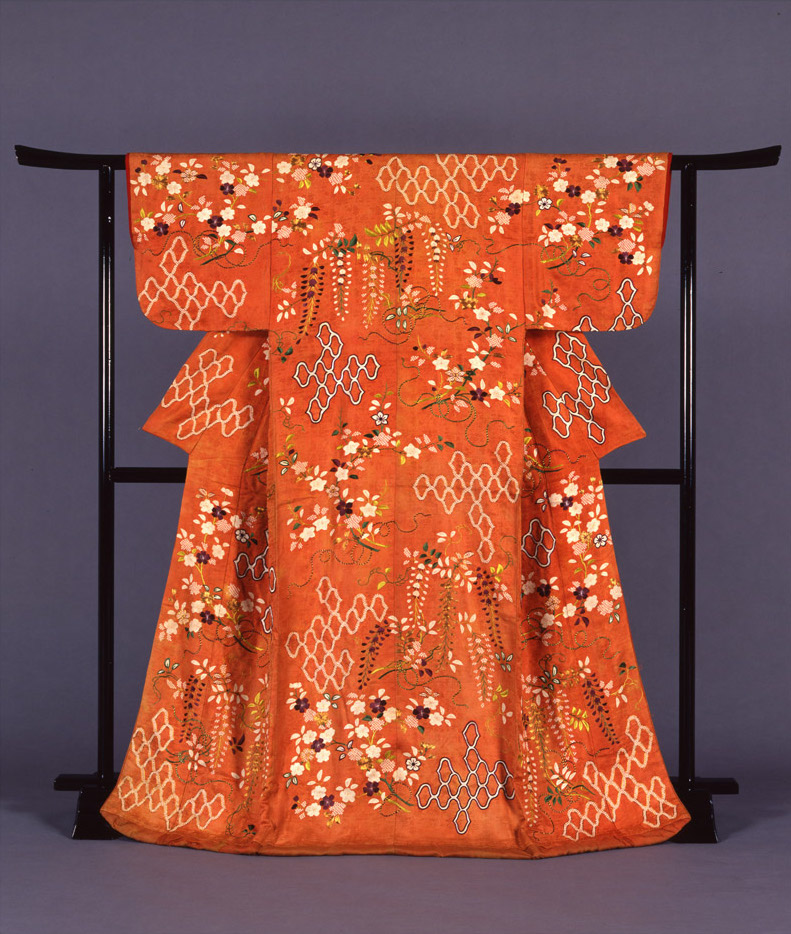 Figured fabric with wisteria bellflower pattern on kosode kimono

Which plant is used in the Chiso crest? (Answer) Tachibana orange
| | |
| --- | --- |
| Address | 2nd Floor of Chiso Headquarters, 80 Mikura-cho Sanjo-dori Karasuma-nishi-iru, Nakagyo-ku |
| TEL | 075-253-1555 |
| FAX | 075-253-1700 |
| URL | https://www.chiso.co.jp/en/inquiry/ |
| Hours | 10:00~17:00 |
| Closed | Tue.&Wed. closes |
| Adm | Free |
| Access | A 3-min walk from Oike Subway Stn/A 7-min walk from Hankyu Karasuma Stn, |