HASEGAWA House of History, Culture, and Exchange
Highlight

The diaries kept by Gunki Hasegawa (9th family head) for 27 years around the end of the Edo period and the start of the Meiji Restoration, and watercolors by Yoshio Hasegawa (1th family head)
The cultural heritage of a respected local citizen gathered together in one building
The Hasegawa family were wealthy farmers commercially farming crops such as rice and indigo while serving a court noble during the Edo period. Indeed, even after the Meiji Restoration, the heads of the Hasegawa family served as the local village chief. Their existing residence is a 280-year-old farmhouse built in 1742. From 2011, a year was spent extensively restoring the farmhouse to its original grandeur, which in turn has brought about efforts to preserve the scenery and culture of the Higashikujo area, where rows of old houses still remain. The restored farmhouse is now a used to exhibit Hasegawa heirlooms and stage all sorts of events where people can gather in a house of history, culture, and exchange.
With the restoration, the main house, storehouse and front gate were designated as a registered national tangible cultural property. Not only does the functional architecture catch the eye of visitors, but the diaries left by Gunki Hasegawa, the head of the family before and after the Meiji Restoration, describe the social conditions during that turbulent restoration period. Besides the diaries, visitors can view the watercolors painted by Gunki's grandson Yoshio, who studied under Chu Asai at the Kyoto-koto-kogei-gakko (Kyoto industrial art high school). Evoking the "cultural power" of the city, the diaries, paintings and other possessions of the Hasegawa family are on display. Visitors, regardless of their skill level, can also participate in a handweaving classes that are held from time to time. To the delight of the many users, the farmhouse also has an event space that can be booked for seminars, tea ceremonies, concerts and other such events.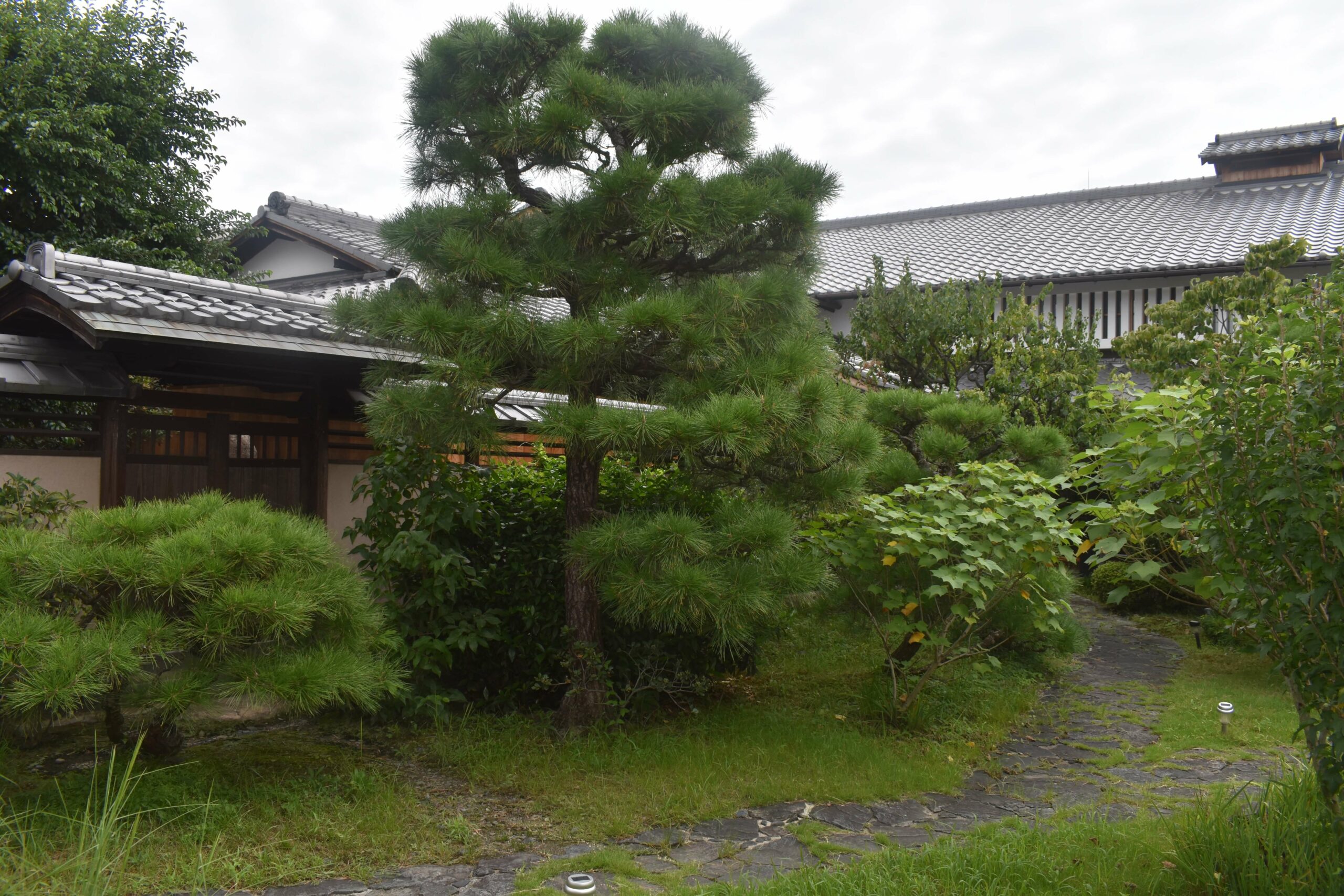 Panoramic view of Hasegawa House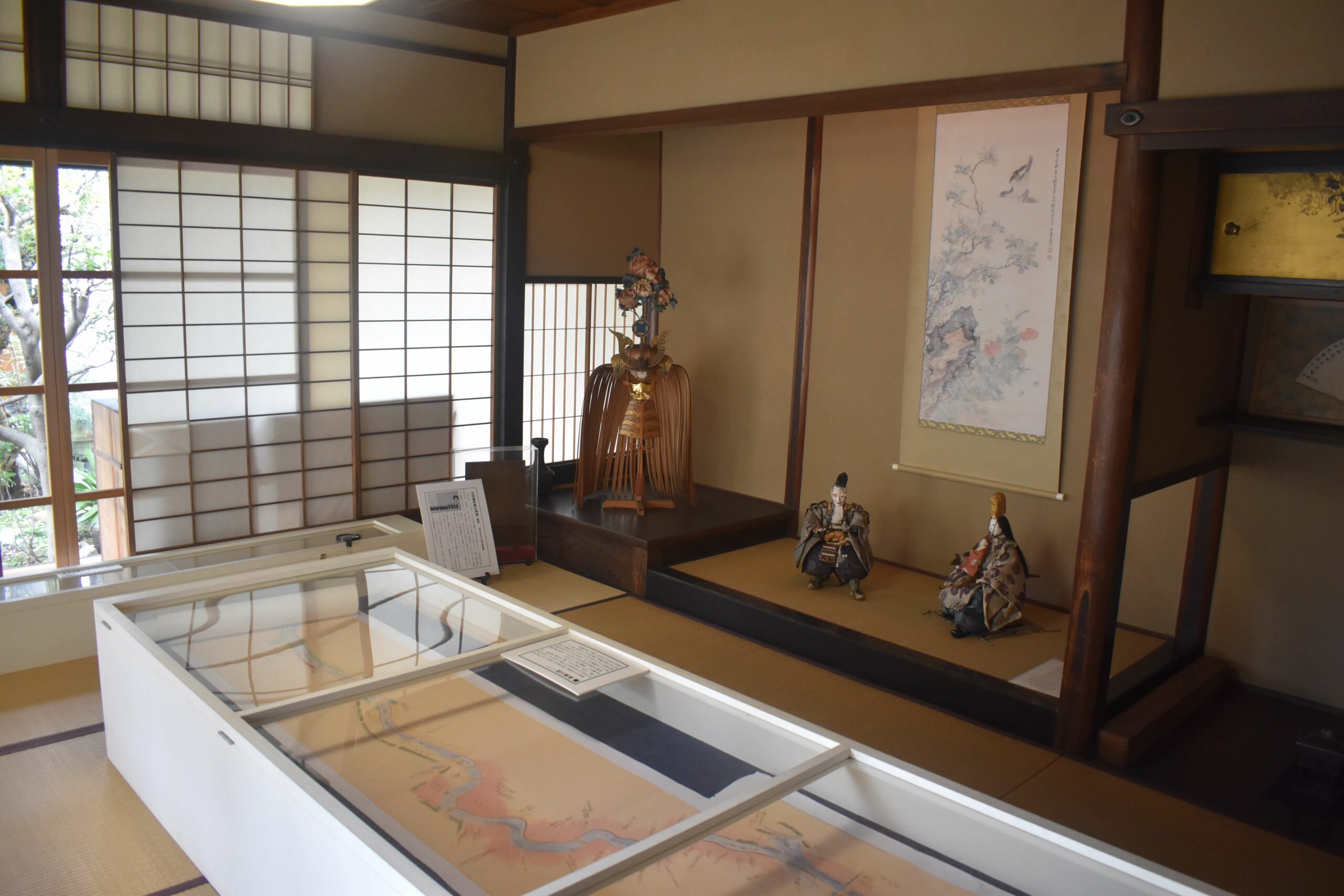 Scene from in the residence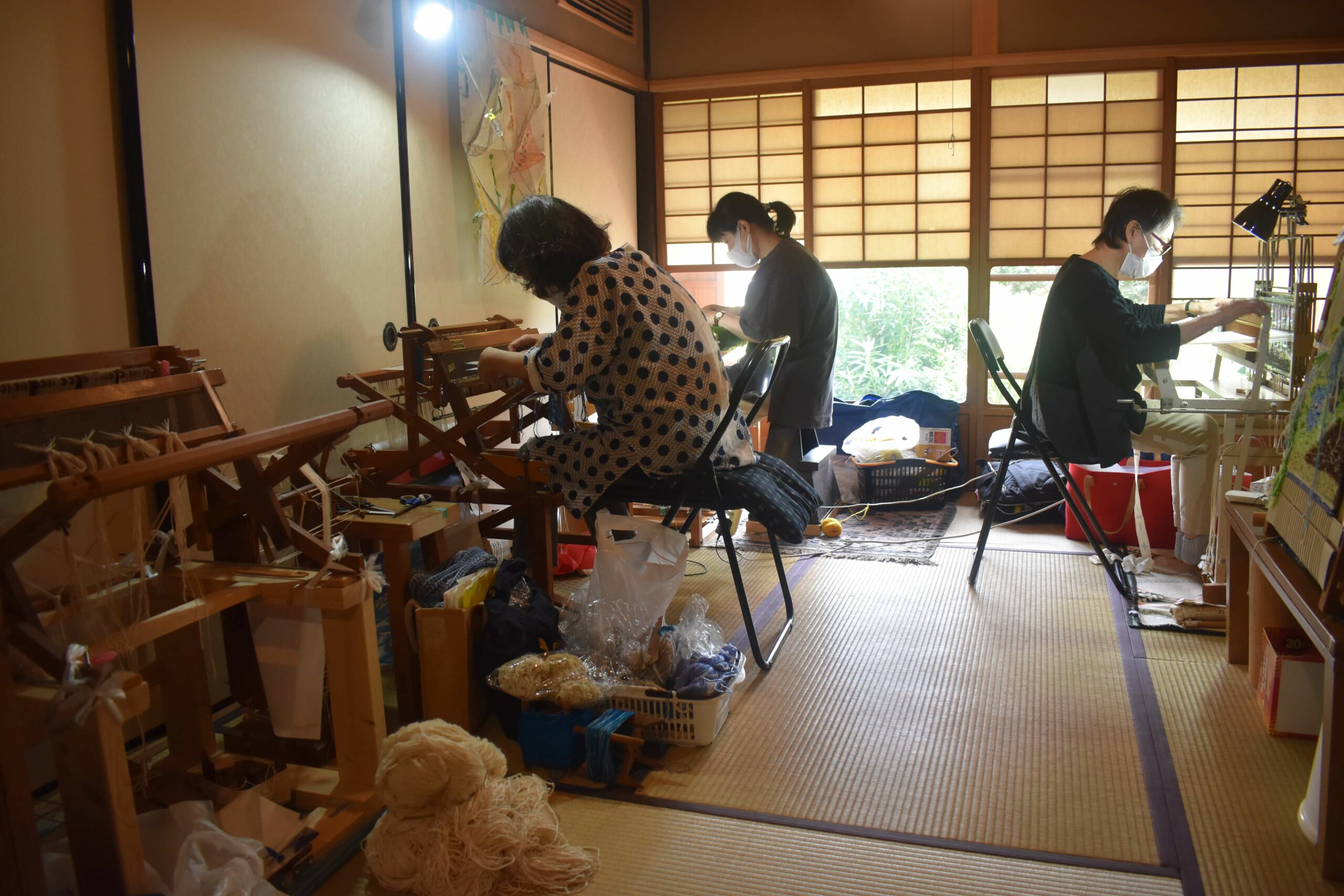 Members at work in the handweaving class

Yoshio Hasegawa became famous as a watercolor painter under the tutelage of Chu Asai. An exhibition of Yoshio's works was held in 2002 at an art museum in Chu Asai's hometown in Chiba prefecture. Where is that museum?
| | |
| --- | --- |
| Address | Higashikujo Higashifudanotsujicho, Minami-ku, Kyoto |
| TEL | 075-606-1956 |
| FAX | 075-606-1956 |
| URL | http://hasegawake.net |
| Hours | Sat & Sun: 10:00-16:00 |
| Closed | Summer (3rd Sat of July to end of Aug) Winter (2nd Sat of Dec to 2nd Sun of Mar) |
| Adm | Adult: ¥600, Elementary schoolchild: ¥300 |
| Access | A 3-min walk from Fudanotsuji City Bus Stop/An 8-min walk from Jujo Subway Stn |
| Parking | Available (advance notice required) |