Kyoto Sangyo University Gallery
Highlight

An opportunity to see one of the earliest mainframe computers in Japan and the earliest computer- generated English catalog in Japan
Making public the results of scholastic surveys and spreading wisdom
Opened in May 2012, this gallery is on the 2nd floor of the University's Musubiwaza-kan Gallery in Mibu, Kyoto, and it is tasked with spreading wisdom as a link between the Kamogamo campus in the north of Kyoto and the local community of Kyoto.
Themes are decided annually, with surveys and studies conducted on historical, cultural, artistic, folk, industry and natural science issues, which are turned into planned exhibitions that are held every two or three times a year, using materials and unique in-house produced visuals as the exhibits.
Kyoto Sangyo University was one of the first universities to teach computer studies in Japan. And, as a leader from that early computer age, the gallery exhibits throughout the year an early, mainframe computers along with an English catalog that was the first to be created by computer in Japan.
In addition, the gallery has some 678 pieces in collection, mostly comprising ancient manuscripts and utensils related to kindling and charcoal dealers in early-modern to modern times that have been donated to the university by a former household in Shimosaga. These are displayed in rotation several times a year.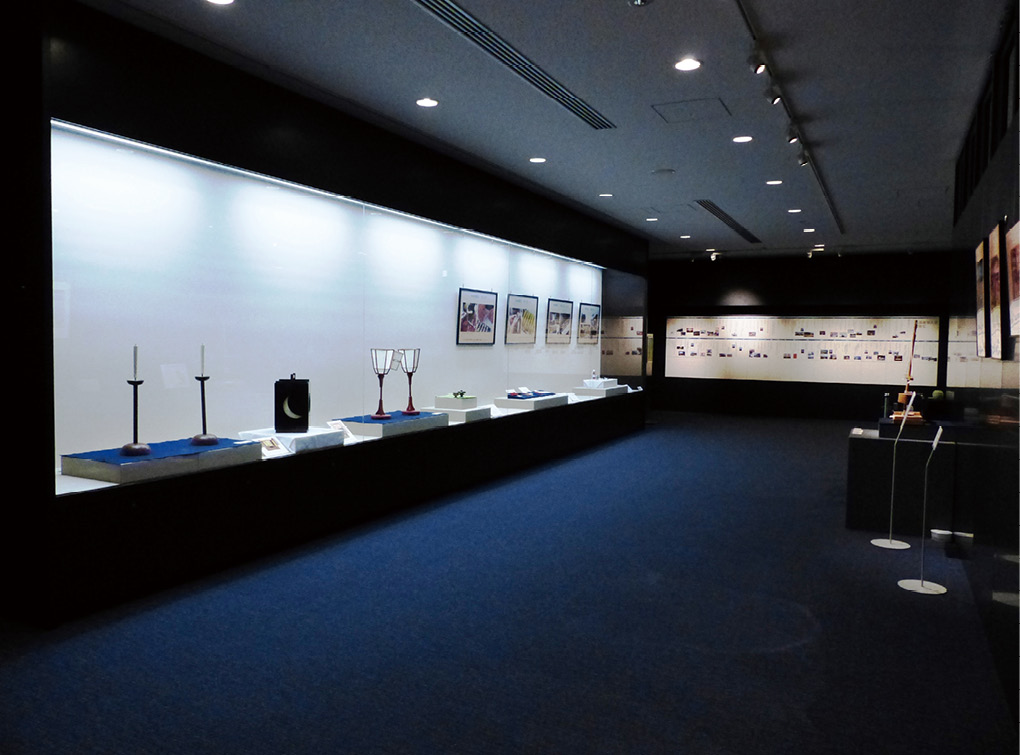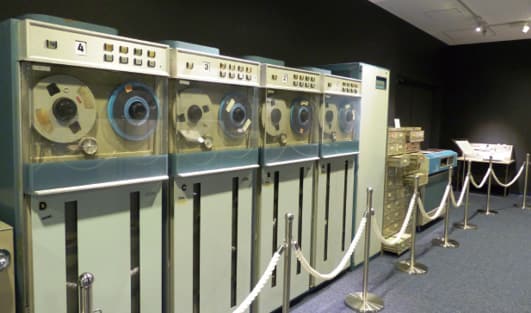 Mainframe computer "TOSBAC-3400" introduced in 1967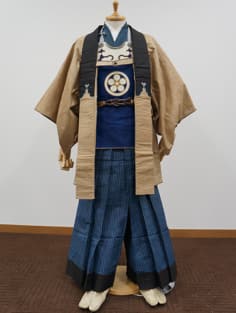 Fire outfit from Shimosaga

Which manga artist was inspired by "Uchu-no-Tabi", a book authored by Toshima Araki, the founder of Kyoto Sangyo University?
| | |
| --- | --- |
| Address | 2F Kyoto Sangyo University Musubiwaza-kan Gallery, 1-10 Chudoji Myobu-cho, Shimogyo-ku |
| TEL | 075-277-0254 |
| FAX | 075-277-1699 |
| URL | https://www.kyoto-su.ac.jp/facilities/musubiwaza/gallery/index.html |
| Hours | Mon,Tue,Thu-Sat: 10:00-16:30 (entry by 16:00), Wed: 13:00-16:30 (entry by 16:00) |
| Closed | Sun, Nat Hols, New Year Hols, University hols, Hols decided by gallery |
| Adm | Free |
| Access | A 4-min walk from JR Tanbaguchi Stn/A 7-min walk from Hankyu Omiya Stn/A 11-min walk from Randen Shijo Omiya Stn/A 4-min walk from Gojo Mibugawa Stop of City Bus |