Chado Research Center Gallery & Konnichian Library
Highlight

A replica of "Yuin" the tea arbor built by Sotan, the grandson of Rikyu, as a place to use in his retirement from active life. This tea room truly embodies the spirit of tea.
Learn about all aspects of the culture of tea
The gallery holds planned exhibitions related to the way of tea, mainly displaying artistic works and tea utensils, such as wall hangings, tea bowls and vases, as well as historical manuscripts. In the 2nd floor exhibition room, there is a replica of Yuin tearoom, and its interior can be viewed by visitors. This also is where an annual inter-school tea culture examination is held by the research center.
For visitors to the gallery there is a tea & sweet served (reservations are preferred for ten or more visitors) in an informal manner sitting chairs (Ryurei style) with explanations are provided on how to drink tea and eat sweets in the tea ceremony style if desired. However, when events are being held, it may not be possible to serve tea in this way, so it is best to check whether this tea service is being provided on day of visit in advance. Another part of the center is the Konnichian Library which is home to some 70,000 books, journals and image materials on the way of tea. The opening times and days vary for this library, but it is free of charge to enter. And, once signed in, anyone can peruse materials (there is no book lending service, so materials cannot be taken out of the center).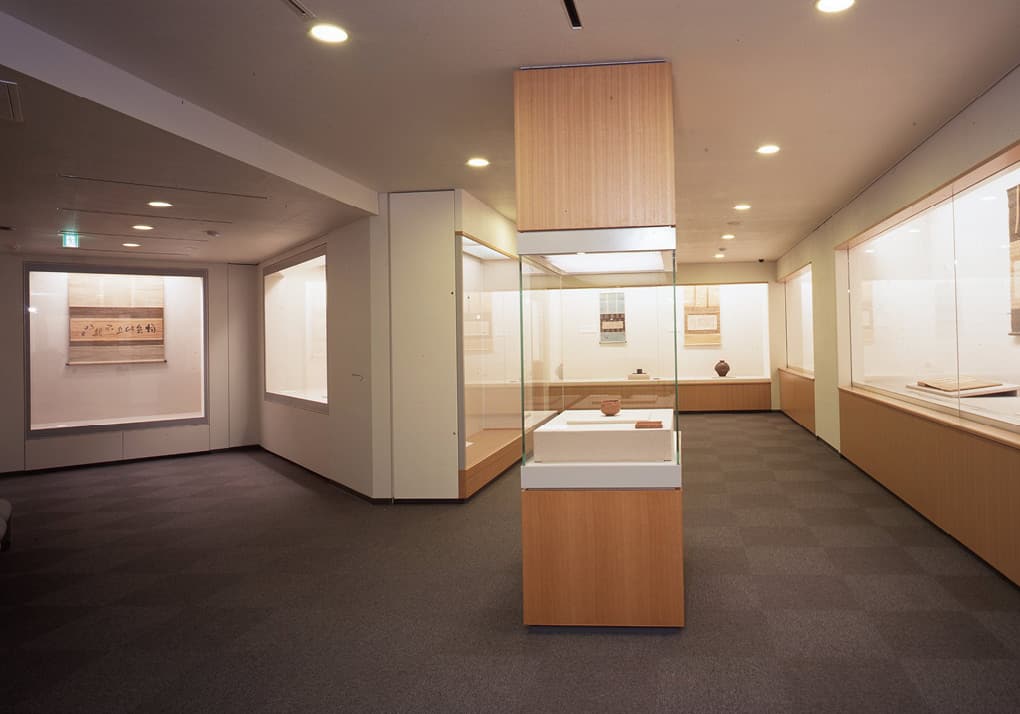 1st floor exhibition room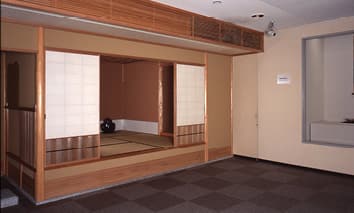 Replica of Yuin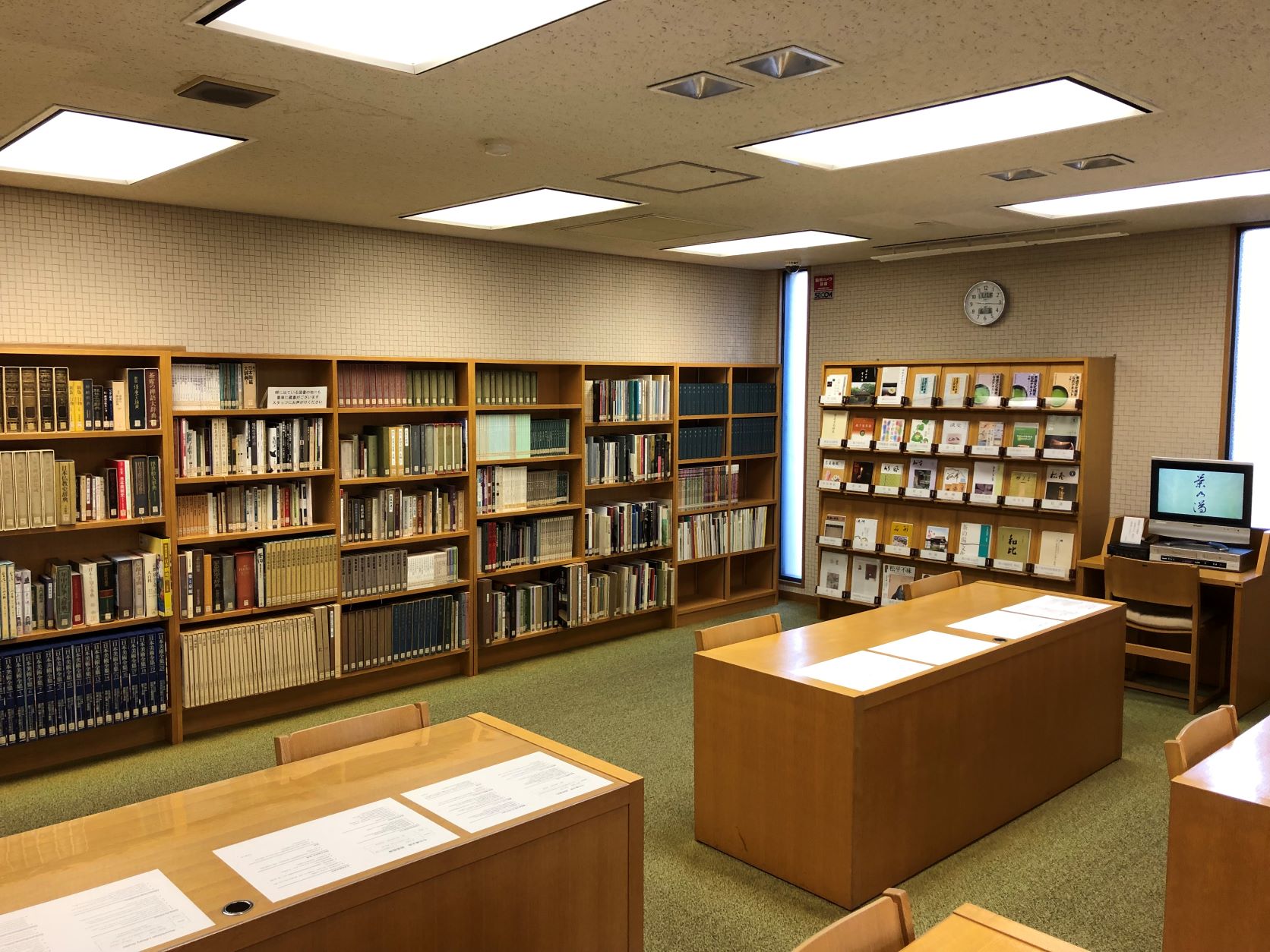 Library reading room

Who out of the following spread the style of tea known as "wabicha"? ① Katagiri Sekishu ② Sen Rikyu ③ Kobori Enshu ④ Ii Naosuke
| | |
| --- | --- |
| Address | In Urasenke Center, Horikawa-dori Teramachi-agaru, Kamigyo-ku |
| TEL | 075-431-6474 (Chado Research Center Gallery) 075-431-3434 (Konnichian Library) |
| FAX | 075-431-3060 |
| URL | https://www.urasenke.or.jp/textc/gallery/tenji/ |
| Hours | 9:30-16:30 (entry by 16:00) ※Library 10:00-16:30 (entry by 16:00) |
| Closed | Mon, Exhibition changeover periods, New Year hols (27/12-6/1) /Library Mon, Sat, Sun, Nat hols, 13/8-16/8, New Year hols (27/12-6/1) |
| Adm | Adults ¥700, College students ¥400, Junior high and high school students ¥300, Special exhibitions: Adults ¥1,000, College students ¥600, Junior high and high school students ¥350 |
| Access | A 3-min walk from Horikawa-Teranouchi Stop of City Bus |
| Parking | Available (Free) |