Japanese Traditional Tea Room "Sukiya" Architecture Museum
Highlight

Sampling of Uji macha tea and a sweetmeat from a long-established confectionary upon entry, followed by engagement in the delights of life and culture in the Edo period.
A center of hands on learning about historical Japanese cultural heritage
Launched to offer insights on the master architects who built famed edifices, such as Iemoto's tea rooms, this museum is situated close to Daitoku-ji Temple, a Zen establishment noted for its connection to Sen-no-Rikyu. Besides the techniques incorporated into tea room architecture, kyo-sashimono (Kyoto cabinets), kyo-tatami (Kyoto tatami mats), rodan (small fireplaces) and plastering skills, visitors will also find related urbanities, such as kitayamasugi (Kitayama cedar), kimono fabrics, stationary equipment and household furnishings, offering them the chance to experience the traditional cultures by master crafts people of Kyoto whose works provide the benchmarks for craftsmanship nationwide. The museum also has taster corners for traditional Japanese lighting fixtures and traditional Japanese bedding as well as a corner covering the pinnacles of Japanese heritage. Visitors can partake in tasters of things from the past, such as trying out the thin linen bedding of nobles and samurais and Zen meditation cushions as well as lighting lamps, candles on stands and traditional Kyoto candles that were used to illuminate gatherings, such as tea ceremonies, using a stone mill from the Momoyama period to grind macha tea and trying on rikyu-geta (wooden clogs) and zori (straw sandals). The museum is open from 8:00 to 17:00. Tasters (hands on experiences and workshops) are early in the morning, from around 5:00, with Japanese food (traditional meal eaten before a business trip), tea ceremony, kimono wearing, etiquette skills, calligraphy and craftwork, while from about 5:00 to 20:00 or midnight there is an evening Zen session, from midnight or 3:00 to 5:00 there is a night Zen session. During these sessions, participants will do temple work, meditate and eat Zen food. The various sessions can be coupled up to make a 24 hour Zen training session if participants so desire.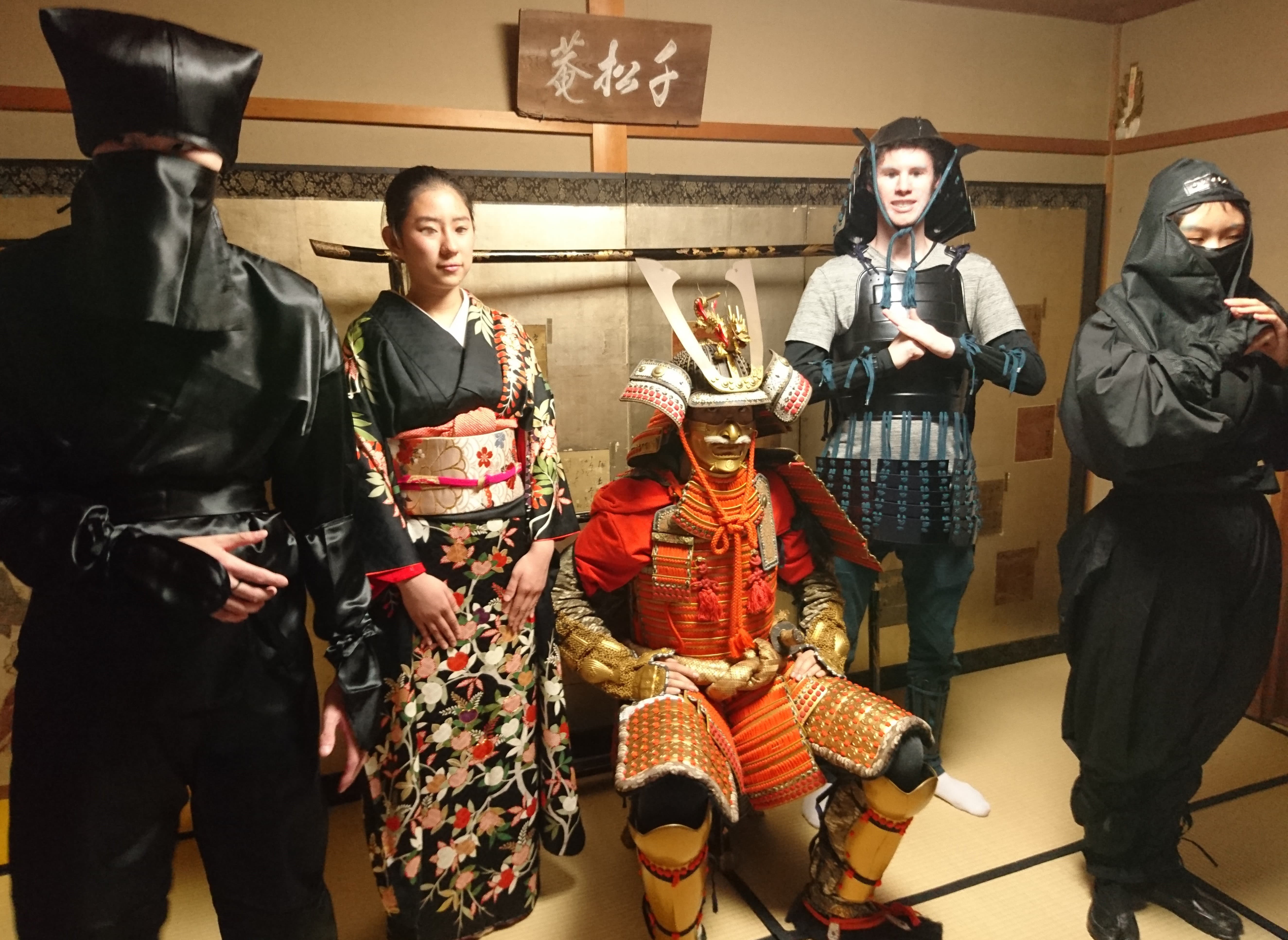 Distinguished foreign disciple participating in a sample of Japanese cultural heritage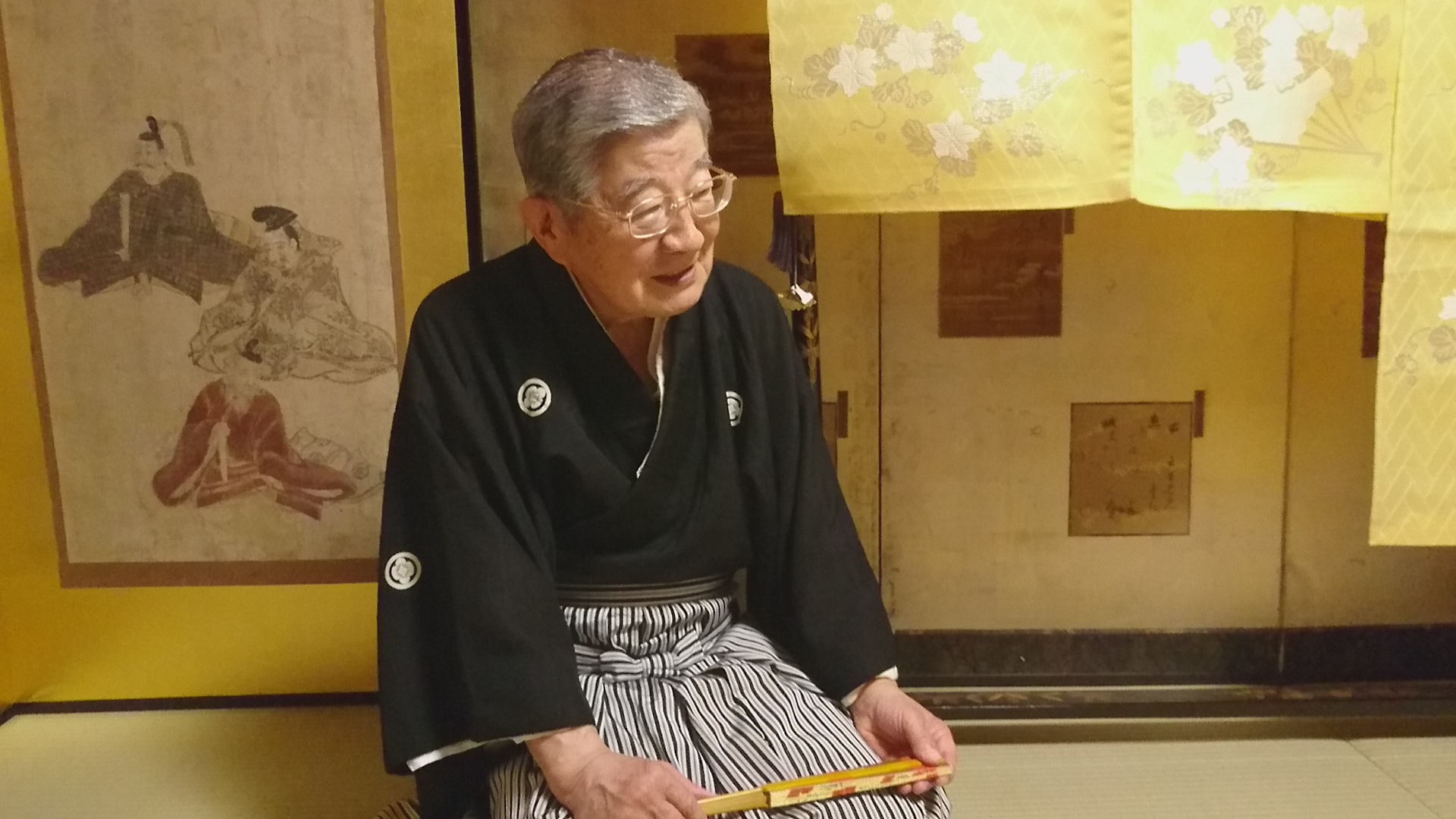 Enjoying World Heritage "Noh" dance

What is the name of the temple that Sen No Rikyu attended to study Zen?
| | |
| --- | --- |
| Address | 30-2 Monzen-cho Murasakino Kita-ku |
| TEL | 075-406-7369 |
| FAX | 075-406-7369 |
| URL | https://japanese-traditional-tea-room-sukiya.business.site/ |
| Hours | Mon, Sat & Sun: 5:00-8:00, Sat & Sun: 17:00-20:00, Fri, Sat & Sun: 17:00-20:00 *Taster (Workshop) session times must be booked by advance ticket purchase |
| Closed | Irregular closed days, such as Tue, Wed, Thu ※For groups of five or more, day and time are negotiable depending on content of taster (workshop) session |
| Adm | Entry plus small taster: Adult ¥2,000, College student ¥1,000, High school student ¥500, Junior high school student ¥300, Elementary school student ¥100 ※Entry only possible for people who have confirmed visit by purchasing tickets in advance at the museum website. |
| Access | A 3-min walk from Daitokuji-mae Bus Stop/A 12-min walk from Kitaoji Subway Sta. |