Kyoto University of the Arts Geijutsu-kan
Highlight

Innovative experiments in collaborative exhibitions with modern artists
"Art" in a form that connects to space and time
This museum moved from it Tenshin-kan Annex home on Shirakawa-dori to its current home in 2011. Equipped with exhibition space and storage space for collection, it truly functions as a university museum, with the core of the collection made up of some 260 pieces of Jomon earthenware, adornments and clay figurines (donated by the poet So Sakon), 90 pieces from along the Silk Road (the collection of the archeologist Namio Egami), and 1,000 pieces of artwork by the ukiyo-e painter Kunichika Toyohara and 580 local dolls, mostly Fushimi dolls (donated by the university's former vice chancellor Naokichi Oe). All of these works are exhibited in cycles in several exhibitions annually. The museum also stages innovative planned exhibitions that aim to juxtaposition collection pieces with the expressive works of artists of the same period. Moreover, during the summer holidays, the museum becomes an education hub, providing a platform for events, such as a curator course, museum workshops, screenings by the correspondence education department and graduation work exhibitions for various groups of students.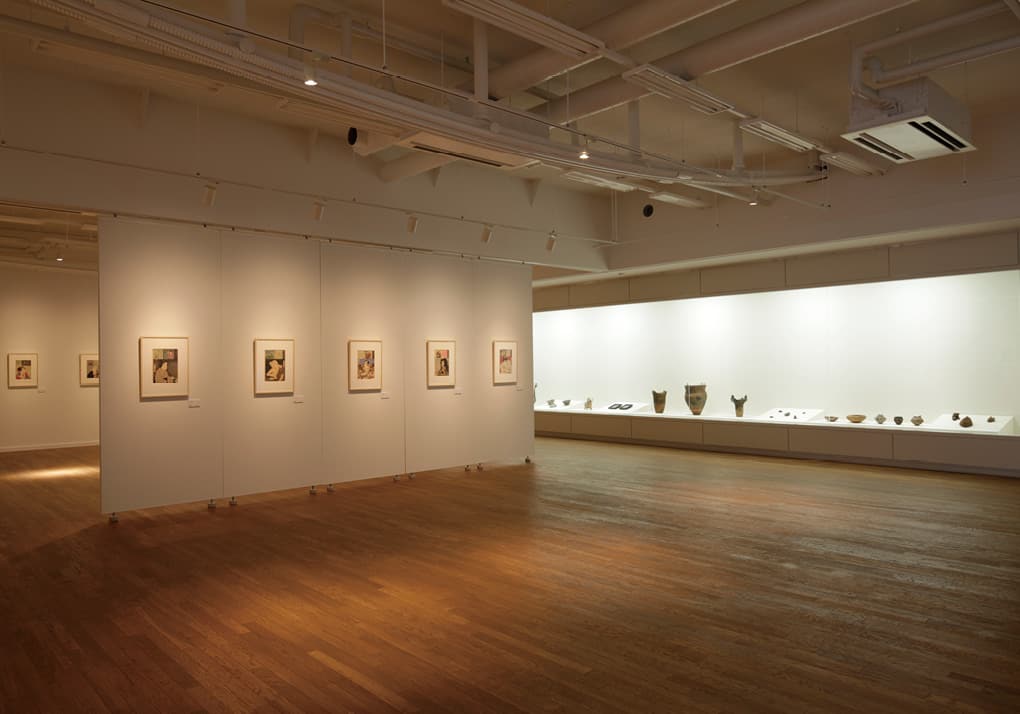 Museum exhibition scene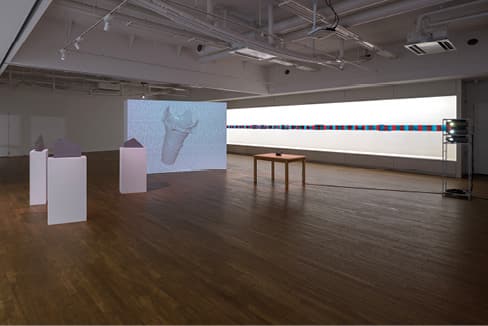 Collaboration exhibition incorporating the museum's collected works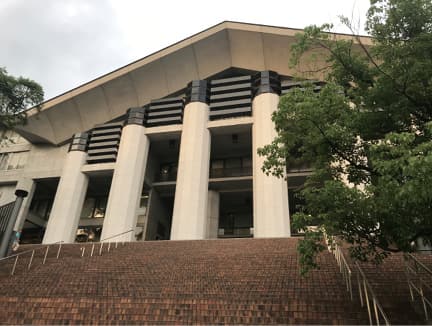 Front entrance to the university

Which ukiyo-e artist in the museum's collection lived and died at almost the same time as Yukichi Fukuzawa?
| | |
| --- | --- |
| Address | 2F Galerie Aube, 2-116 Kitashirakawa Uryuyama, Sakyo-ku |
| TEL | 075-791-9182 (art education qualification support center) |
| FAX | 075-791-9021 (art education qualification support center) |
| URL | https://kyoto-geijutsu-kan.com/ |
| Hours | 10:00-17:00 (entry by 16:40) |
| Closed | Sun, Nat Hols, Summer and Spring Hols |
| Adm | Free |
| Access | Very close to Kamihatecho/ Uryuyamagakuen Kyoto Geijutsudaigaku-mae (Kyoto Univ. of the Arts) Stop of City Bus |