Kyoto City Saga Toriimoto Town Preservation Center
Highlight

The center's home in a faithfully restored Meiji machiya townhouse for visitors to view
Preserving the ambience of a timeless part of Saga
Toriimoto means "at the foot of the shrine gate", which is exactly where this district is, having developed in the 17th century as a community occupying the approach to the Atago Shrine. And, the Preservation Center was opened to raise awareness about preserving the ancient ambience of the district.
The center uses a Meiji period house, which has been restored to its former glory with stucco covered mushiko (insect cage) windows on the 2nd floor, a kemuridashi chimney on the roof ridge, latticed windows, a folding bench on the front wall and komayose fence to keep people and animals out. Inside, there is a tooriniwa, or passageway passing from the front to the rear of the house, a kitchen area with cooking hearth and well to see. Field surveys and recorded discussions with elderly locals gathered enough information for the center to build an elaborate model showing life in the area back in the 1930s and create panels explaining the preservations process.
Besides being a local information source, the center is a popular place for strollers to take a break and enjoy pleasures of yore.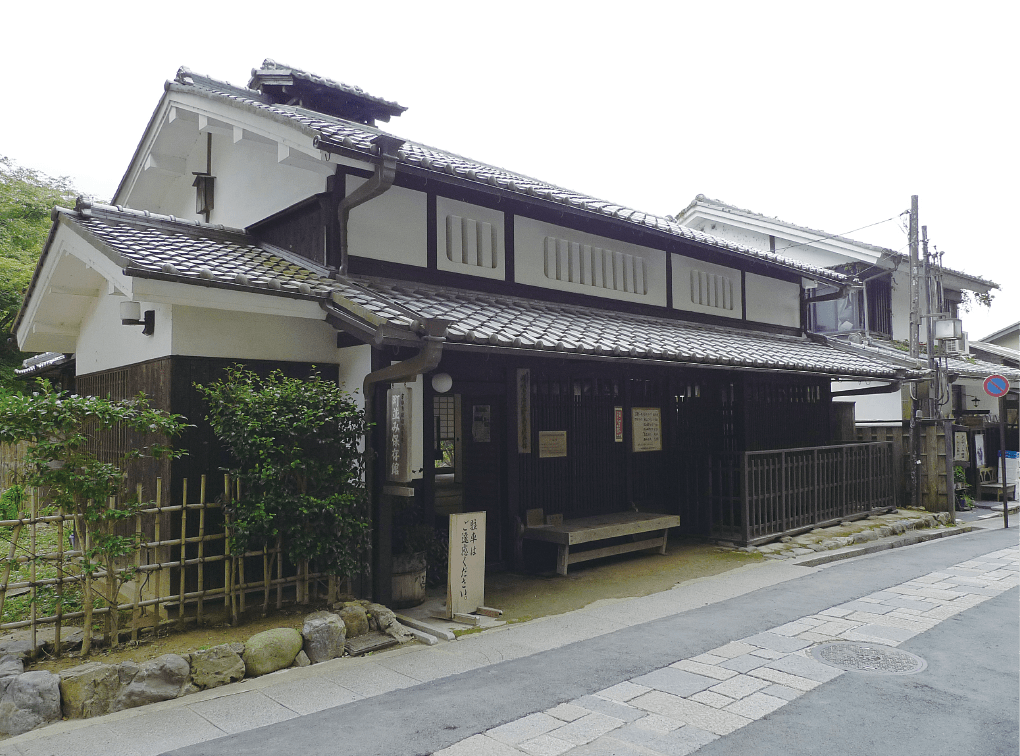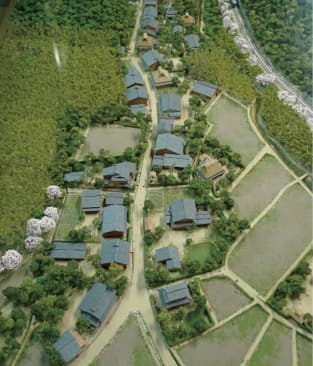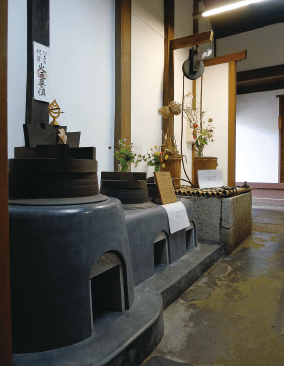 What is the name of the bench at the entrance to the Preservation Center?
| | |
| --- | --- |
| Address | 8 Saga Toriimoto Senno-cho, Ukyo-ku |
| TEL | 075-864-2406 |
| FAX | None |
| URL | https://www.city.kyoto.lg.jp/tokei/page/0000281308.html |
| Hours | 10:00~16:00 (entry by 15:30) |
| Closed | Mon (following day if Nat Hol), 26/12~6/1 |
| Adm | Free |
| Access | A 3-min walk from Toriimoto Stop of Kyoto Bus |