Obentobako Museum
Highlight

Lunchboxes galore: colorful ships, houses, caldrons and game boards are just some of the shapes they come in!
Lunchboxes that speak volumes about the food culture of Edo times
This museum was opened by Hanbey, a wheat gluten (fu) maker, founded in 1689, with an exhibition room to display the colorful lunchboxes (bento-bako) of Edo times, a period renowned for its amazing traditional food culture.
As these Edo lunchboxes were taken by nobles, warlords and rich merchants on seasonal scenic outings, such as cherry blossom viewing, autumn-leaf viewing and moon viewing parties, where food and sake would be shared, they had to come equipped with plates, drinking vessels and chopsticks. Moreover, they had to be pleasing to the eye and suit the seasons; so much so, some seem more like works of art than utensils. Thus, as visitors will note, these exhibits - representatives of those heady times - show fine detail, like gold lacquer work and mother-of-pearl, or are made of ceramics or tin, as well as coming in many shapes and sizes, such as ships, houses or game boards, which all added to the delight.
Back then, a bento-bako was not just a mere box to porter food but rather a culture to be enjoyed.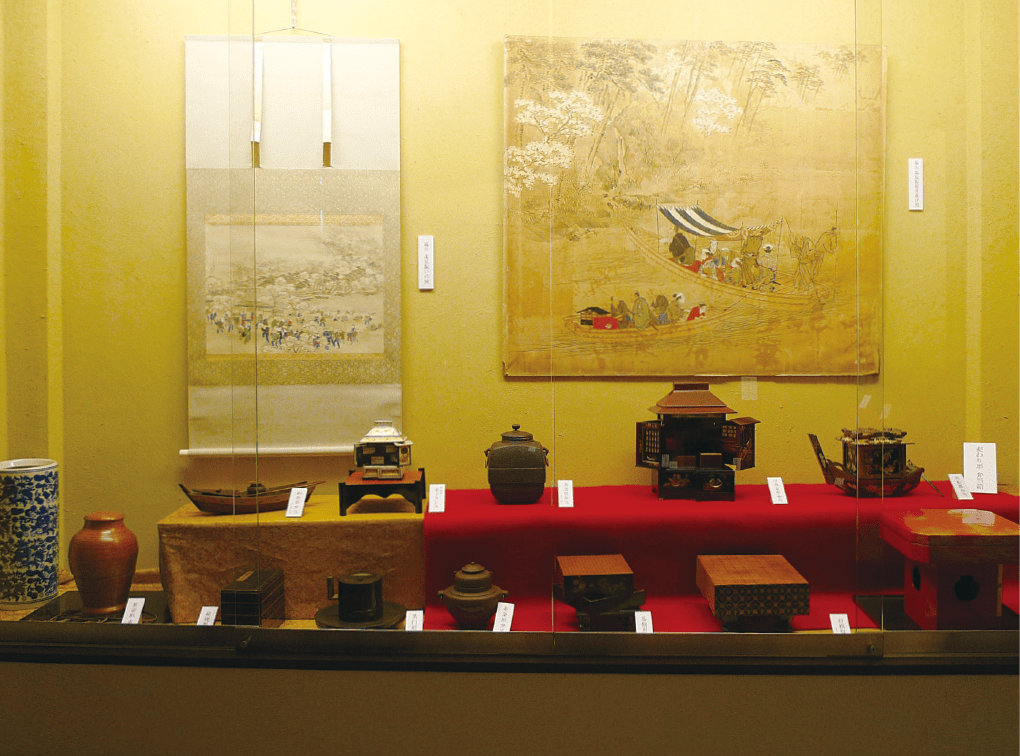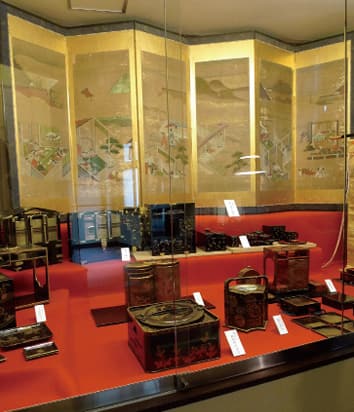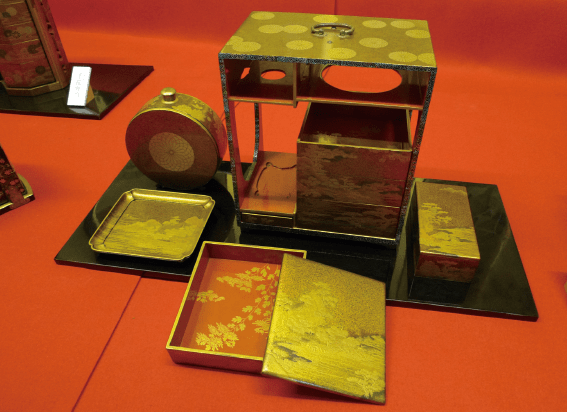 What is used as an oar on the boat-shaped lunchbox?
| | |
| --- | --- |
| Address | 1F Hanbey, 433 Shonin-cho Tonyamachi-dori Gojo-sagaru, Higashiyama-ku |
| TEL | 075-525-0008 |
| FAX | 075-531-0748 |
| URL | https://www.hanbey.co.jp/abouthanbey/museum/ |
| Hours | 10:00 ~ 17:00(entry by 16:30) |
| Closed | New Year Hols |
| Adm | Free |
| Access | A 1-min walk from Keihan Kiyomizu-Gojo Stn/A 1-min walk from Gojo-Keihan-mae Stop of City Bus/A 1-min walk from Gojo-Keihan Stop of Keihan Bus |