Matsunoo-Taisha Shrine Treasury and Sake Museum
Highlight

A female deity statue carved with Tang clothing and expansive hairstyle adding to the style of the well-rounded figure
An ancient shrine beloved in Kyoto
As a tutelary shrine (with protecting deities) on the west side of Kyoto, Matsunoo-Taisha has been venerated from ancient times with regard to blessing (safety) of many activities, including development, flooding, civil engineering, architecture, business, culture, longevity, transportation and safe birth. Yet, this shrine is most famous as the guardian of sake brewing and other fermenting industries; thus, manufacturers and retailers of sake, miso paste, and soy sauce frequently visit to ask for a blessing.
In the Shrine Treasury, there are three deities of the shrine carved out of one wooden log, and all of them are the oldest and finest examples of deity statues in existence in Japan.
Other attractions include a permanent exhibition of 18 statues of other deities that were enshrined in subordinate shrines.
And, in the Sake Museum, sake making tools, famous sake labels, sake flasks (tokkuri) and cups donated by sake manufacturers line the display shelves. In particular, there are sake making tools that are no longer used, making the exhibits extremely valuable in a historical sense.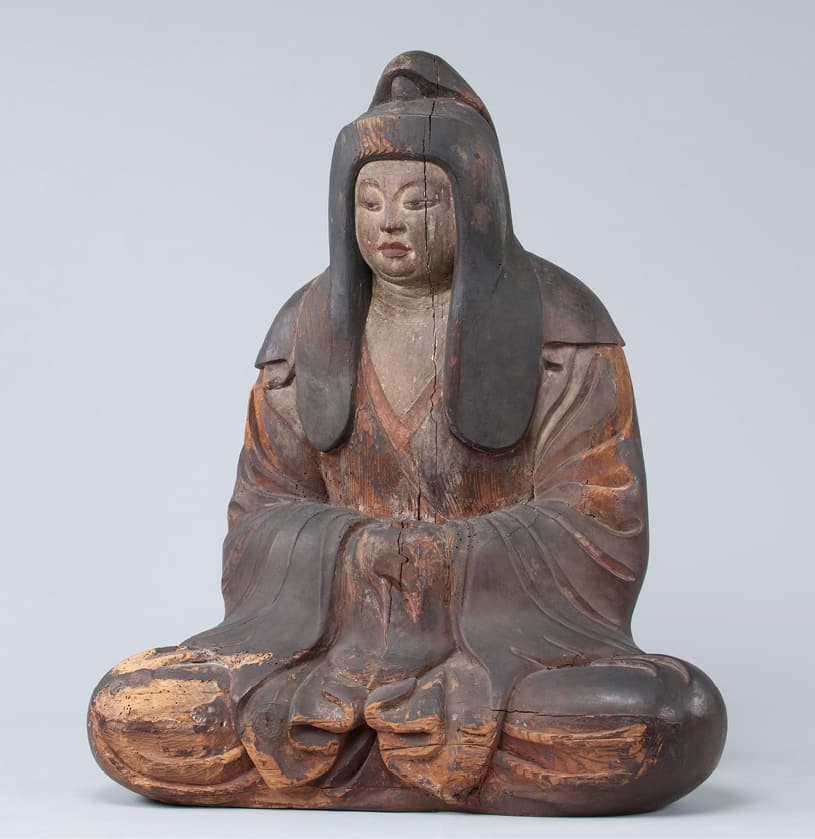 Female deity (Ichikishimahime-no-Mikoto)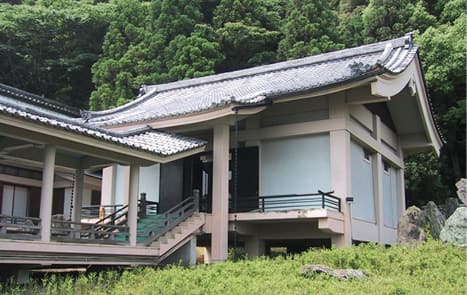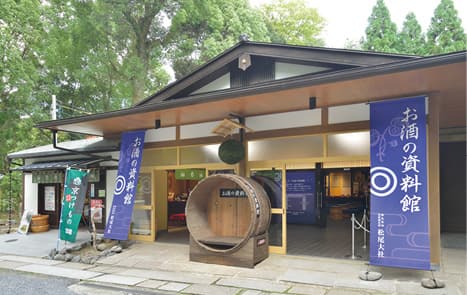 In the hanging scroll at the entrance to the museum, what is the deity Oyamakui holding in his hand?
| | |
| --- | --- |
| Address | 3 Arashiyama Miya-machi, Nishikyo-ku |
| TEL | 075-871-5016 |
| FAX | 075-871-3434 |
| URL | http://www.matsunoo.or.jp |
| Hours | 9:00 ~ 16:00(entry by 15:30) |
| Closed | Open daily |
| Adm | Shrine Treasury and Garden: Adults ¥500, Junior high and high school students ¥400, Children ¥300 |
| Access | A 3-min walk from Hankyu Matsuo Taisha Stn/A 3-min walk from Matsuo-Taisha-mae Stop of City Bus and Kyoto Bus |
| Parking | Available (Charged)) |