Fukuda Art Museum
Highlight

As a brilliant spot for viewing Togetsukyo Bridge, the museum combines a rendezvous of artistic delight and Arashiyama's scenic sights.
Bristling with famed artworks of the Kyoto Gadan movement, we are "striving to create a museum that lasts for 100 years"
Opened in October 2019, this art museum – touching on the essence of Japanese art within the beauty of nature – made its debut in Saga-Arashiyama. The collection of some 1800 works, cored around exquisite Japanese-style paintings spanning from the Edo period to the modern era, was collected by the Kyoto-born entrepreneur Yoshitaka Fukuda, to fulfill his dream of establishing an art museum. The concept of the exhibition welcoming visitors to the newly opened museum is twofold: "striving to create a museum that lasts for 100 years" and "presenting works impressive to anyone, regardless of their knowledge of art". This concept is backed by a desire to communicate the excellence of Japanese-style painting from the land of Kyoto so that it is remembered by future generations, as it ought to be. The principal works include, among others, Tawaraya Sotatsu, Maruyama Okyo, Ito Jakuchu, Yokoyama Taikan, Takeuchi Seiho and Uemura Shoen, a rollcall of great masters whose names give credence to the collection, which, being so profoundly magnificent, will pique the expectations of fans as they wonder how long this planned exhibition will last.
Design of the museum building was overseen by Koichi Yasuda, professor at Tokyo Institute of Technology, who imbued every feature with the distinctiveness of Kyoto, from warehouse like exhibit rooms to verandah like corridors. Likewise, the architecture affords commanding views of Arashiyama and the Oigawa River from the entrance hall, and Togetsukyo Bridge from the museum café interior, making the museum a popular photoshoot spot.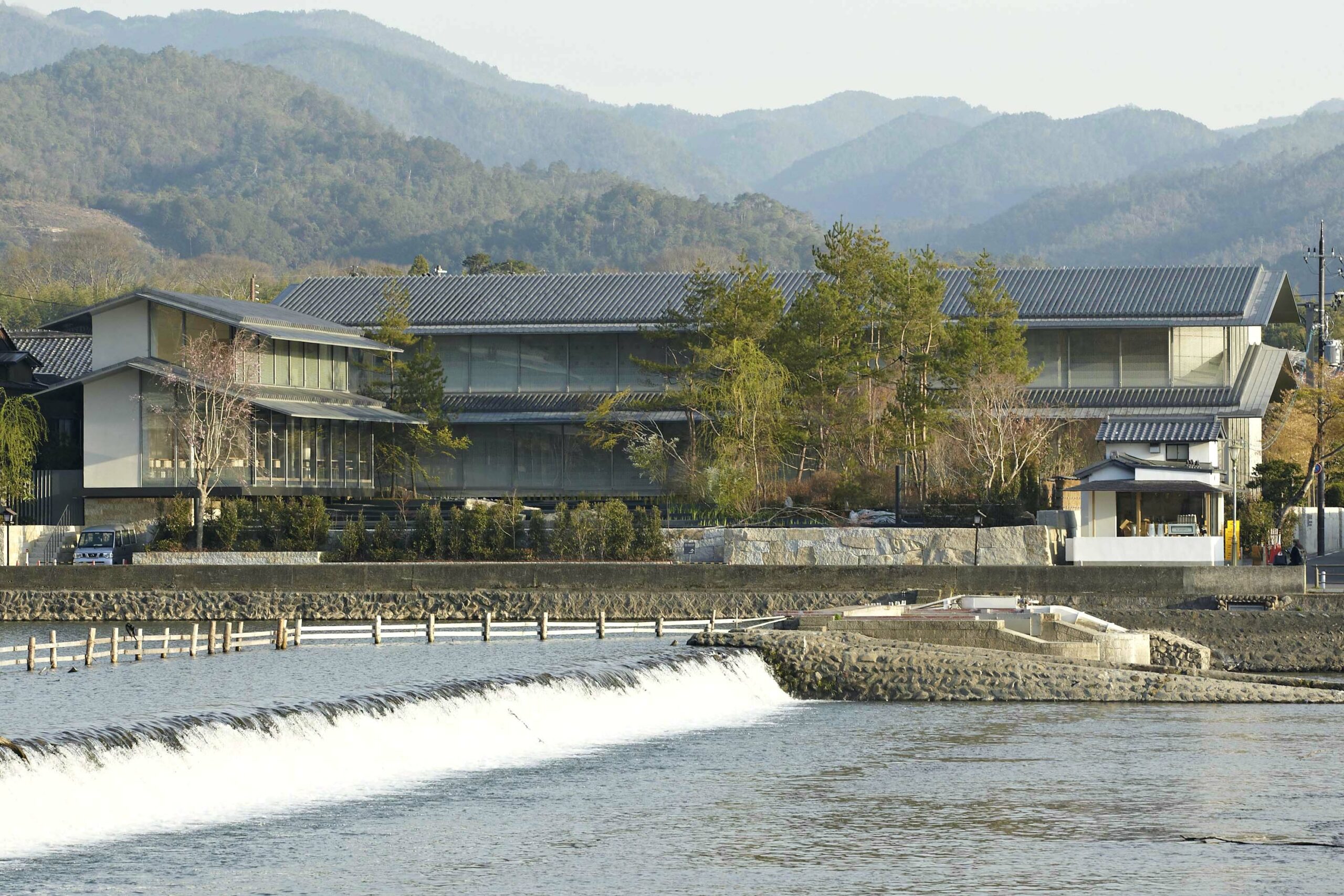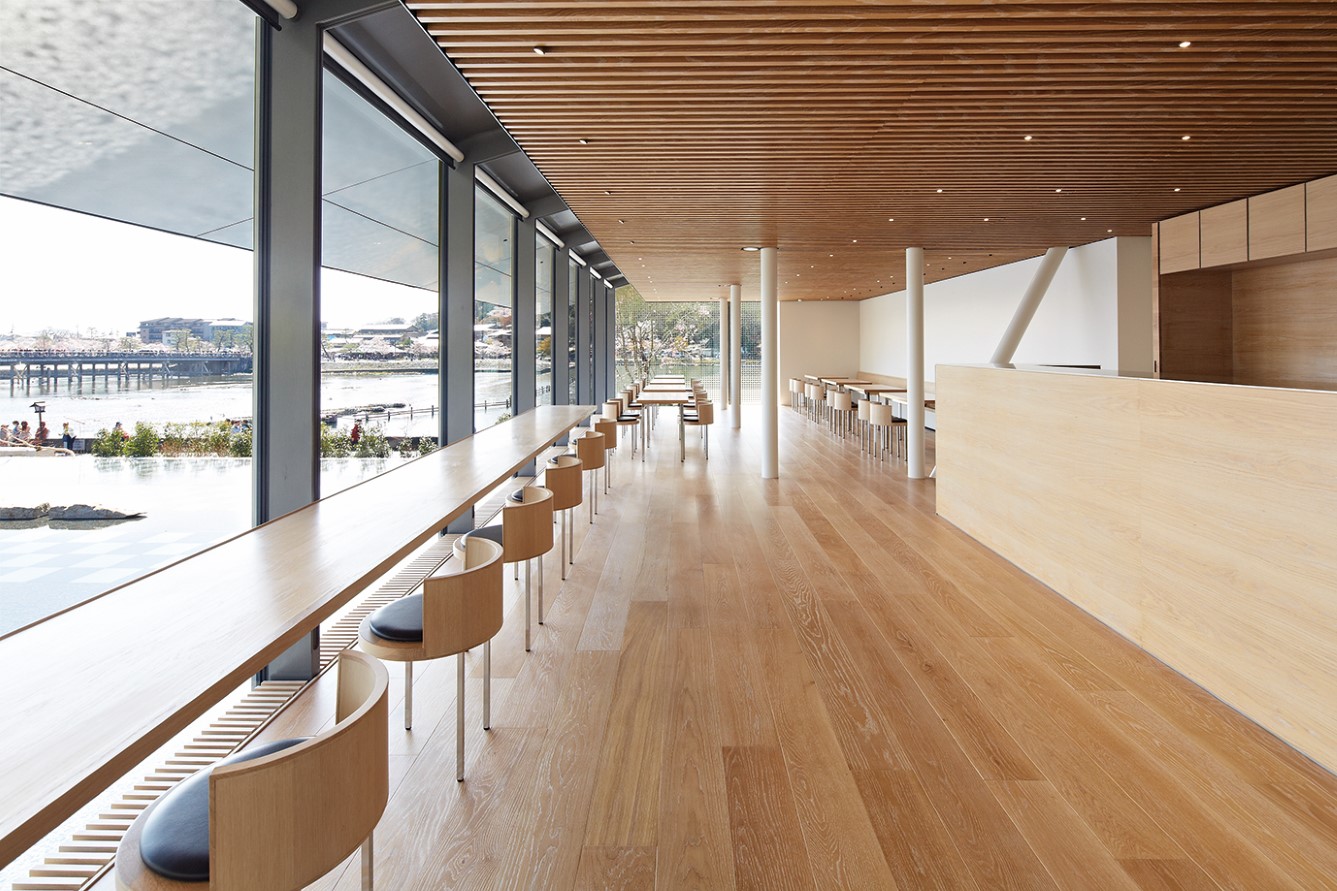 What is the museum's exterior glass wall's design based on?
| | |
| --- | --- |
| Address | 3-16 Susukino Baba-cho, Sagatenryuji, Ukyo-ku, Kyoto |
| TEL | 075-863-0606 |
| FAX | 075-863-0607 |
| URL | https://fukuda-art-museum.jp/en/ |
| Hours | 10:00-17:00 (entry by 16:30) |
| Closed | during exhibition changeover, new year holidays |
| Adm | Adults: ¥1,300, High school student: ¥700, Elementary and junior high school student: ¥400 |
| Access | A 12-min walk from JR Saga-Arashiyama Sta. /A 11-min walk from Hankyu Arashiyama Sta. /A 4-min walk from Randen Arashiyama Sta. |
| Parking | None |