Tanba Manganese Mining Museum
Highlight

Visitors can see quartzite with radiolarian inside, fault lines and ore underground
The only tourable manganese mine in Japan
In a manganese and iron alloy, the manganese has the property of hardening the iron. Hence, in past wars, manganese was in demand for making canon and rifle barrels. And, in Japan during WWII, forced labor, including people from Korea and burakumin (victims of social discrimination in Japan), was transported to manganese mines to work. This museum was set up to provide the historical story of the people forced to work in mines in treacherous conditions.
The museum has three operating principles: ① Raise awareness of human rights and contribute to peace through the expression of peaceful human rights, ② Have an industrial aspect that edifies about the contribution made by Tanba manganese to Japanese manufacturing, and ③ Have a natural science aspect that gathers materials related to manganese.
The museum exhibits ore, mining transport equipment and mining photos as well as a reproduction of a Tanba manganese mining scene. In addition, visitors can view the mine some 3,000 meters below ground and participate in courses, such as a flint sparking taster.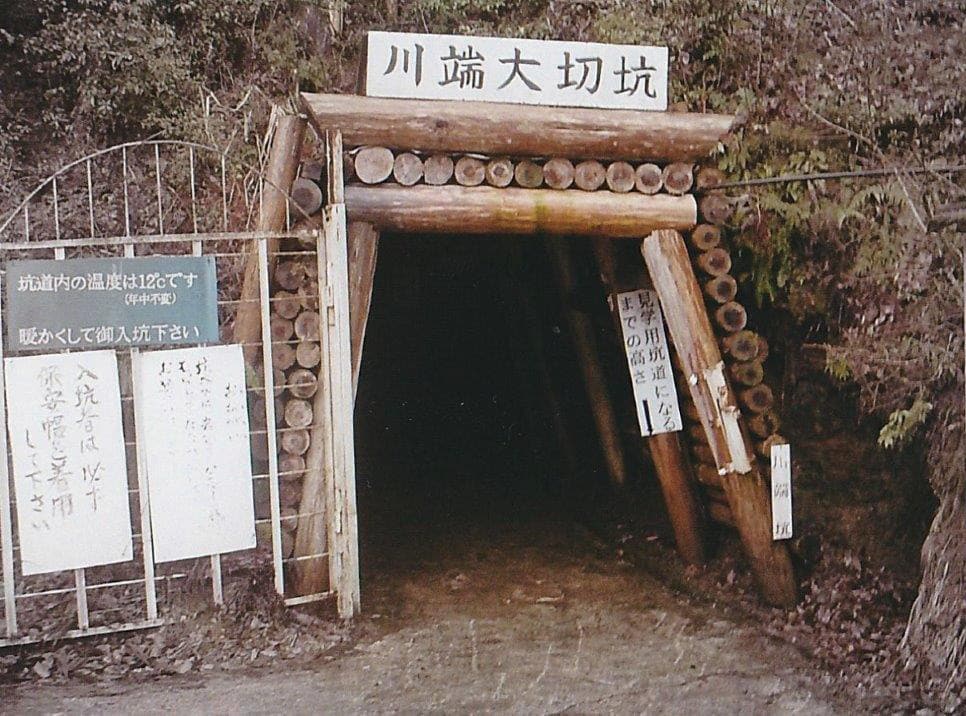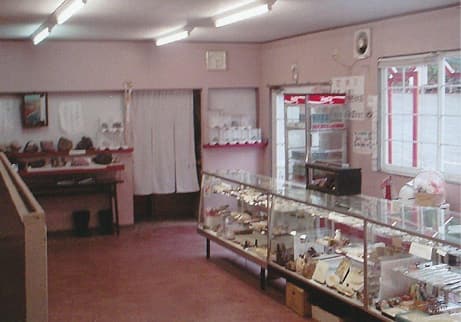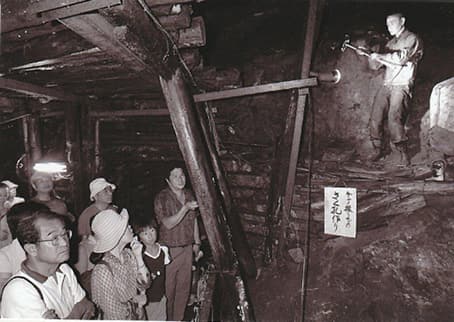 What is the ox cart at the museum entrance called?
| | |
| --- | --- |
| Address | 32 Higashi Otani, Keihoku Shimonaka-cho, Ukyo-ku |
| TEL | 075-854-0046 (call 075-854-0307 during winter break) |
| FAX | 075-854-0234 (Fax 075-854-0140 during winter break) |
| URL | http://tanbamangan.sakura.ne.jp/ |
| Hours | 10:00~17:00 (last entry by 16:30) Open between 16/3-14/12 |
| Closed | Wed (following day if Nat Hol), winter (15/12-15/3) |
| Adm | Adults: ¥1,200, Elementary and junior high school students: ¥800 |
| Access | Change from JR Bus at Shuzan to Keihoku Furusato Bus, alight at Shimonaka stop, and walk approximately 10 minutes |
| Parking | Available (Free) |